AURA
SLICING SOFTWARE FOR COMPOSITE PRINTING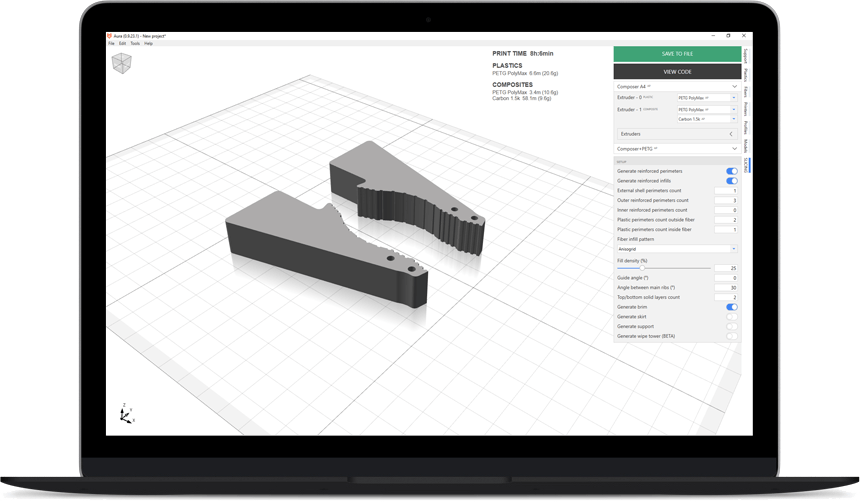 About
Anisoprint Aura is a slicer that prepares 3D models for manufacturing parts using Composer CFC-printer as well as conventional FFF-printers.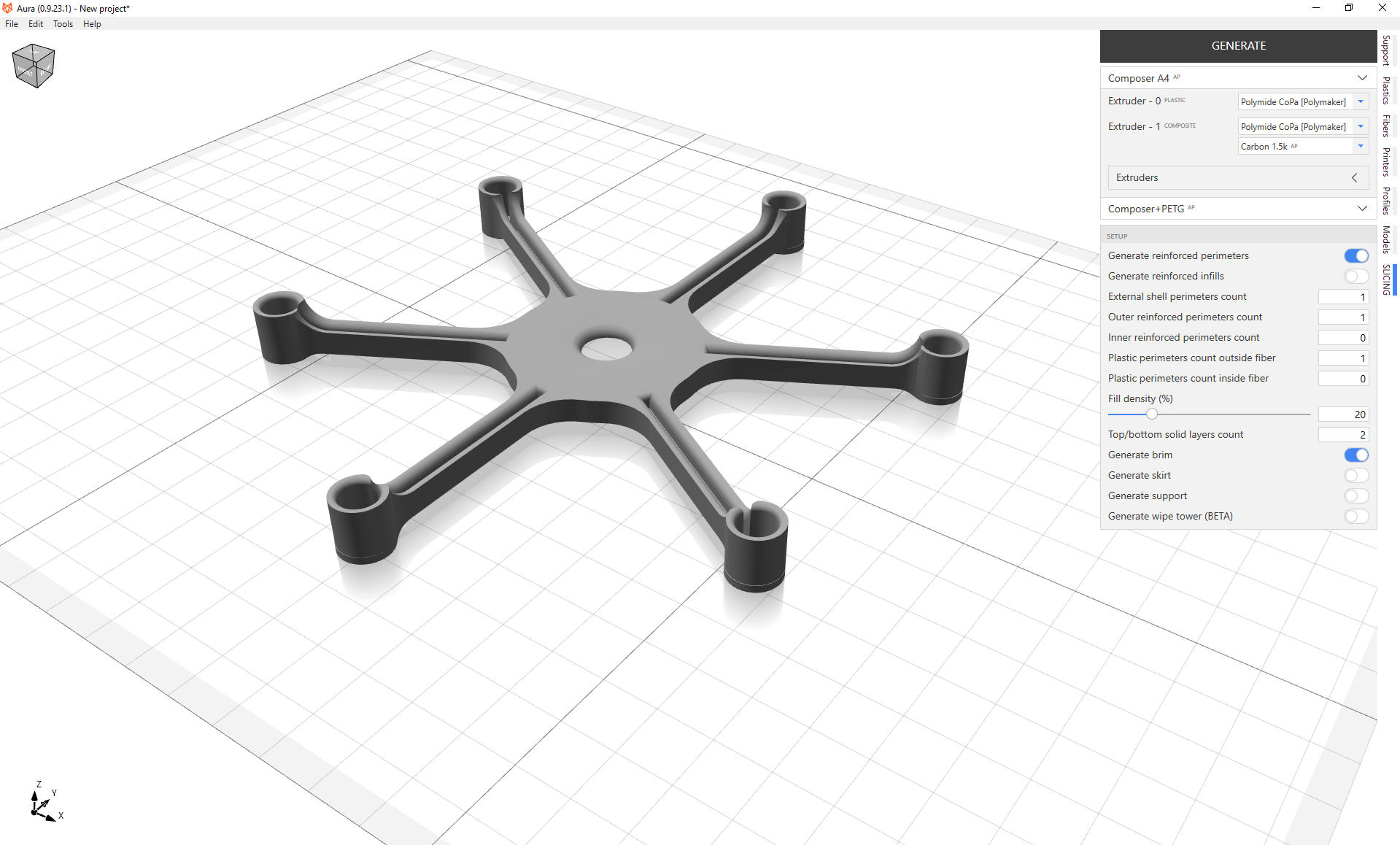 Aura prepares a 3D model, generates reinforcing fiber trajectories in each layer and allows to adjust reinforcement scheme to obtain strong and lightweight parts. It enables to combine micro and macro layers, making it possible to print an infill with thick layers and an external shell with thin layers. This feature results in faster printing without loss of quality.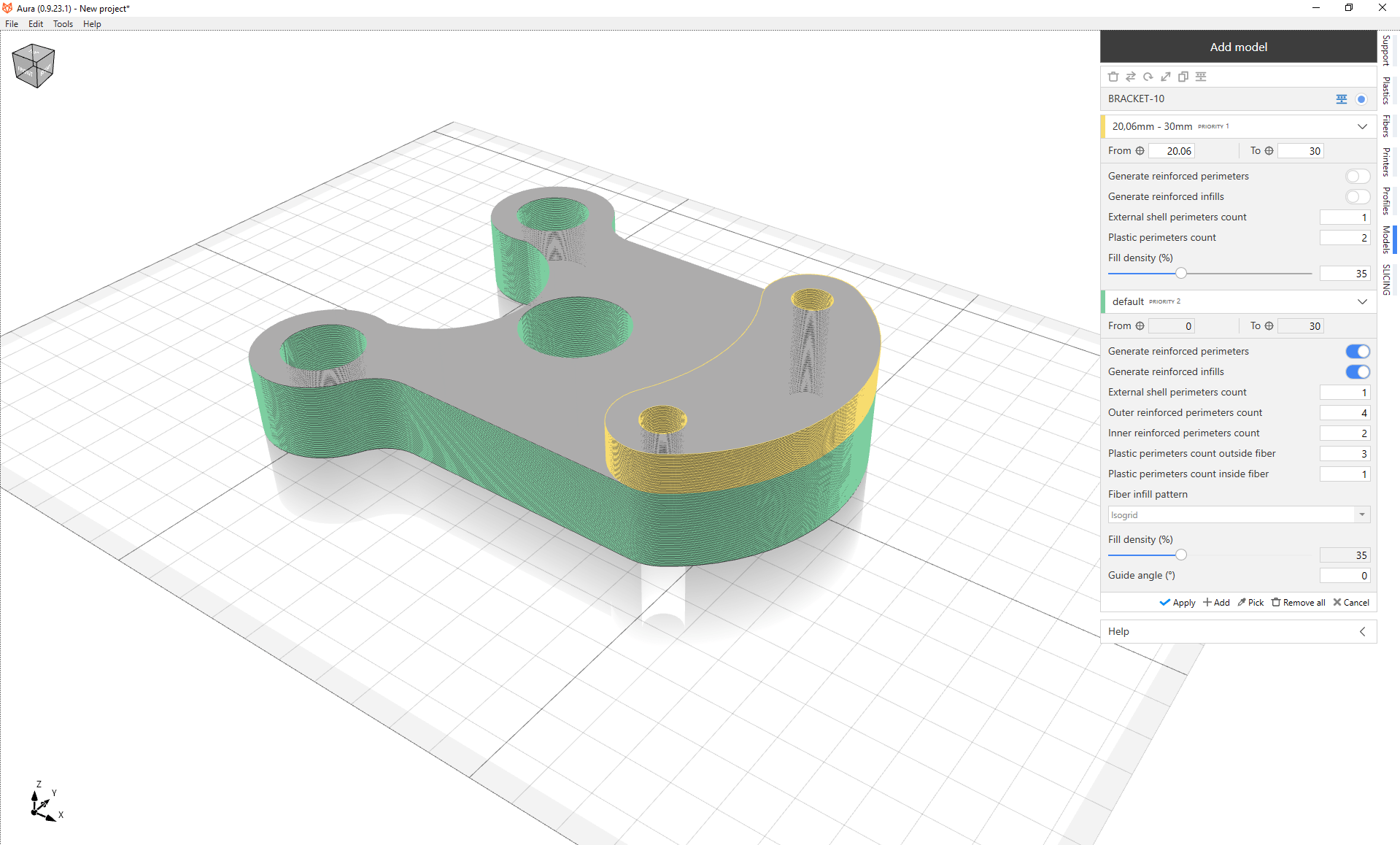 In case you need to print individual non-reinforced elements, Aura allows you to print small elements with FFF-nozzle without fiber. Aura is easy to use, with a stylish interface and a wide range of practical and versatile features. Aura can generate reliable supports for printing complex objects and shows the model to be printed layer by layer. Model processing is fully automated and executed using a local computer ensuring confidentiality and safety of user's data.