Dmitry needed a lever to control air inflation and release for maintaining buoyancy and manoeuvrability. Usually, he used a spoon from steel as a lever. It was broken after the 10th dive.
The new lever — printed on 3D printer from ABS plastic — got defects after 10 dives.
To increase the lifespan of the part and makes it more convenient another lever was printed on Anisoprint Composer 3D printer from PETG reinforced with Composite Carbon Fiber.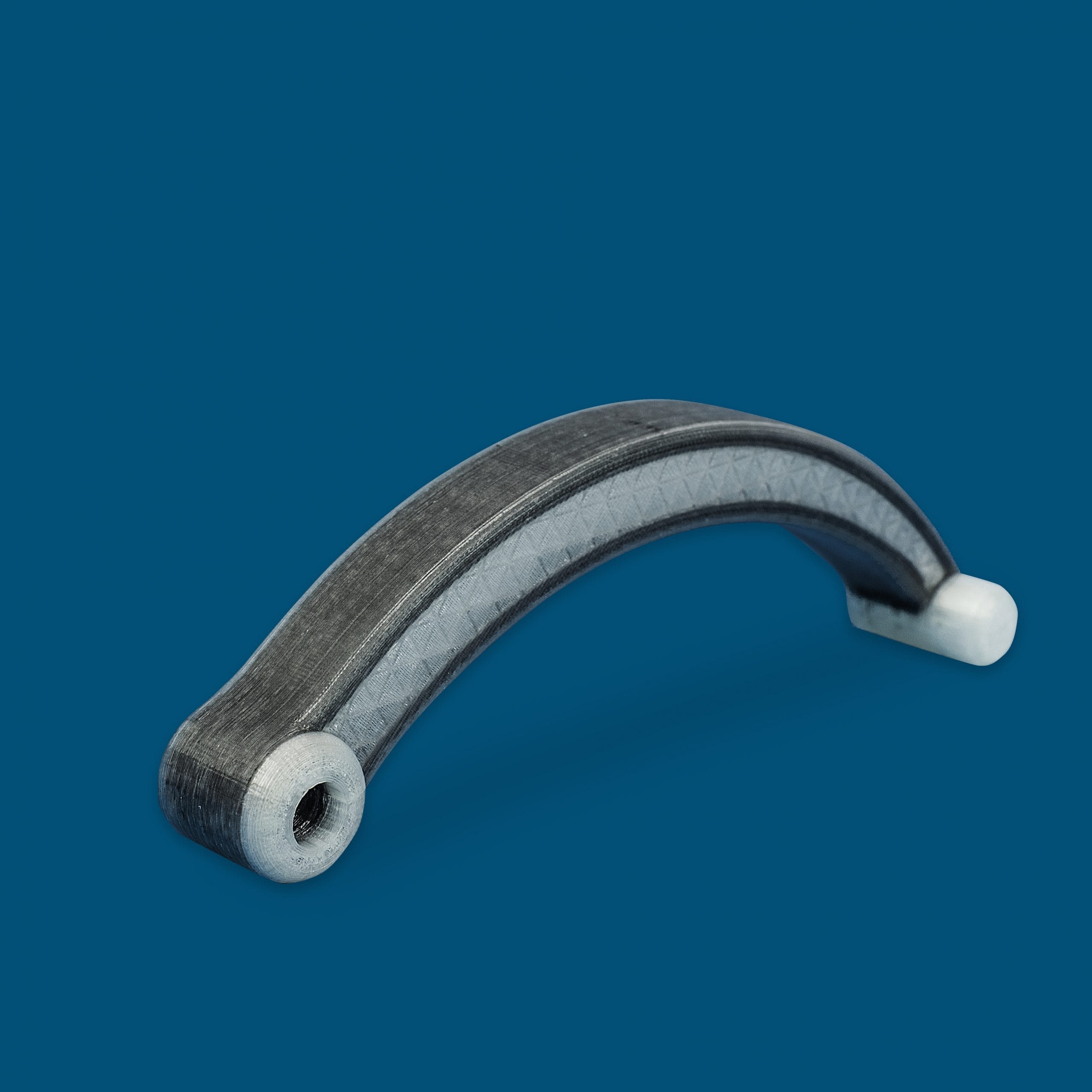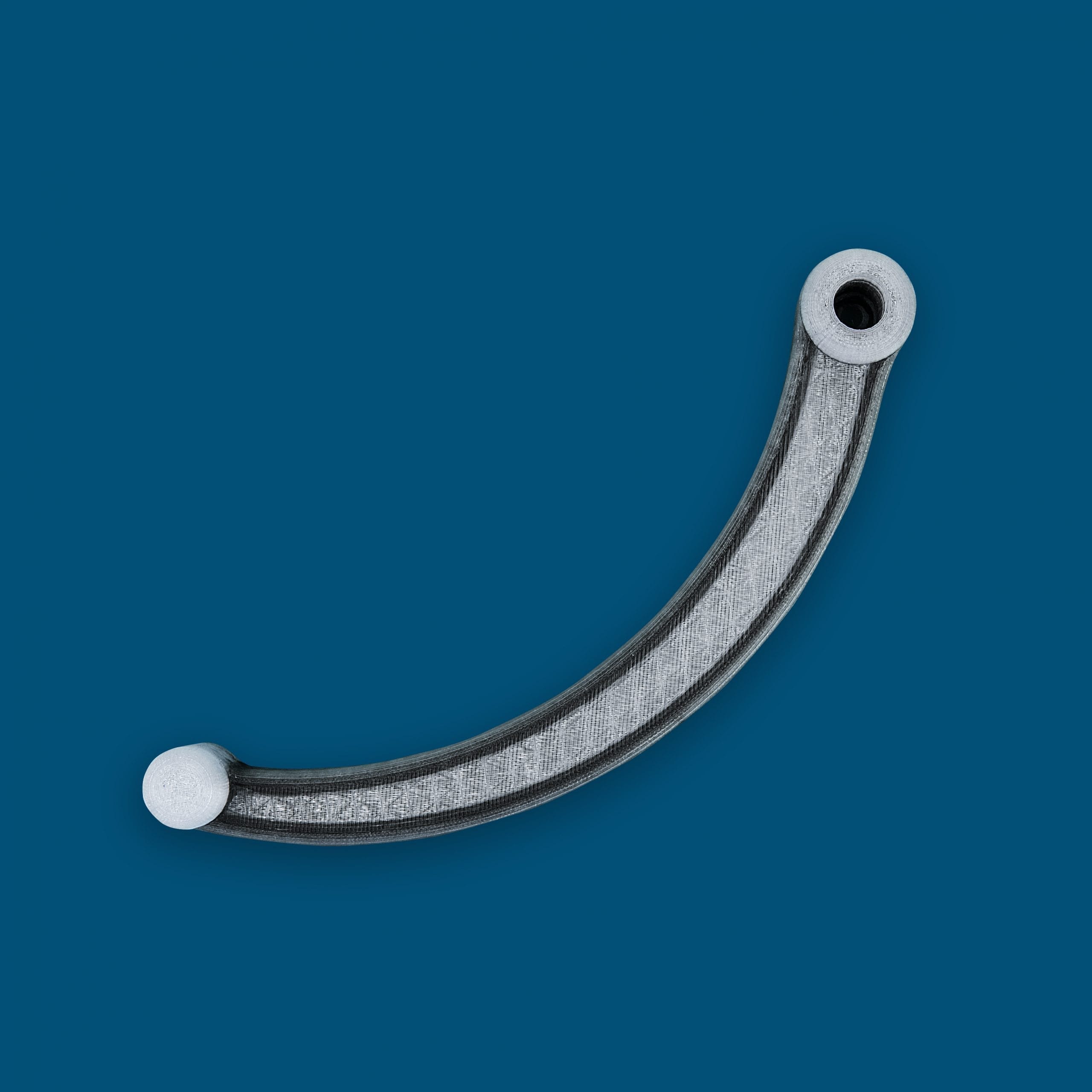 This part had no defects after 10 dives and gave confidence to Dmitry.
"The [composite] material makes the lever more durable and better developed as it has a printed inner part. Plus it feels like it is more durable and I use it with more confidence. I hope that your lever will serve me much longer. The ABS lever had severe defects as early as after 10 dives. Your lever has not been affected after the same period. In my opinion, your part will survive 100 dives".

— Dmitry said.
With anisoprinted lever, he made a 40m deep unassisted dive in an open sea and set a world record.