The Luxembourg-based 3D printer manufacturer is about to launch the next generation of industrial 3D composite printers that are fully powered by BOSCH Rexroth's proven automation technology. 
"We are happy and proud that the combination of our excellent automation system, the know-how and creativity of Anisoprint and the cooperation with our application team allows realization of such an innovative printing technology," — Peter Berens, Head of Sales Business Development Manufacturing, Business Unit Automation & Electrification Solutions at BOSCH Rexroth.
The fast-growing 3D printing startup surrounds itself with the best team, best resources, curated partners and high-quality technology. 
"We've chosen MTX because it's considered the most powerful CNC system solution on the market, — says Evgeny Babarykin, PROM IS 500 Product owner at Anisoprint. — In combination with the high-quality automation and mechanical components, the open software systems allow no-limit possibilities for innovative technologies."
PROM IS 500 and the open MTX CNC system boost productivity
MTX is Anisoprint's entry point into IoT: All data is collected and processed in real-time, allowing rapid reaction times. In this open architecture, the printer communicates seamlessly with higher-level systems like Aura and Aura.Connect. Standardised interfaces make it easy to adapt to new hardware and software environments.
PROM IS 500 end-users will benefit from unique advantages: "BOSCH Rexroth's software allows us to set all the needed parameters for the peripheral devices and all the necessary modules. The certified BOSCH CNC combined with expertise and support allows to implement this fully open system in fundamentally new machines." – Evgeny Babarykin.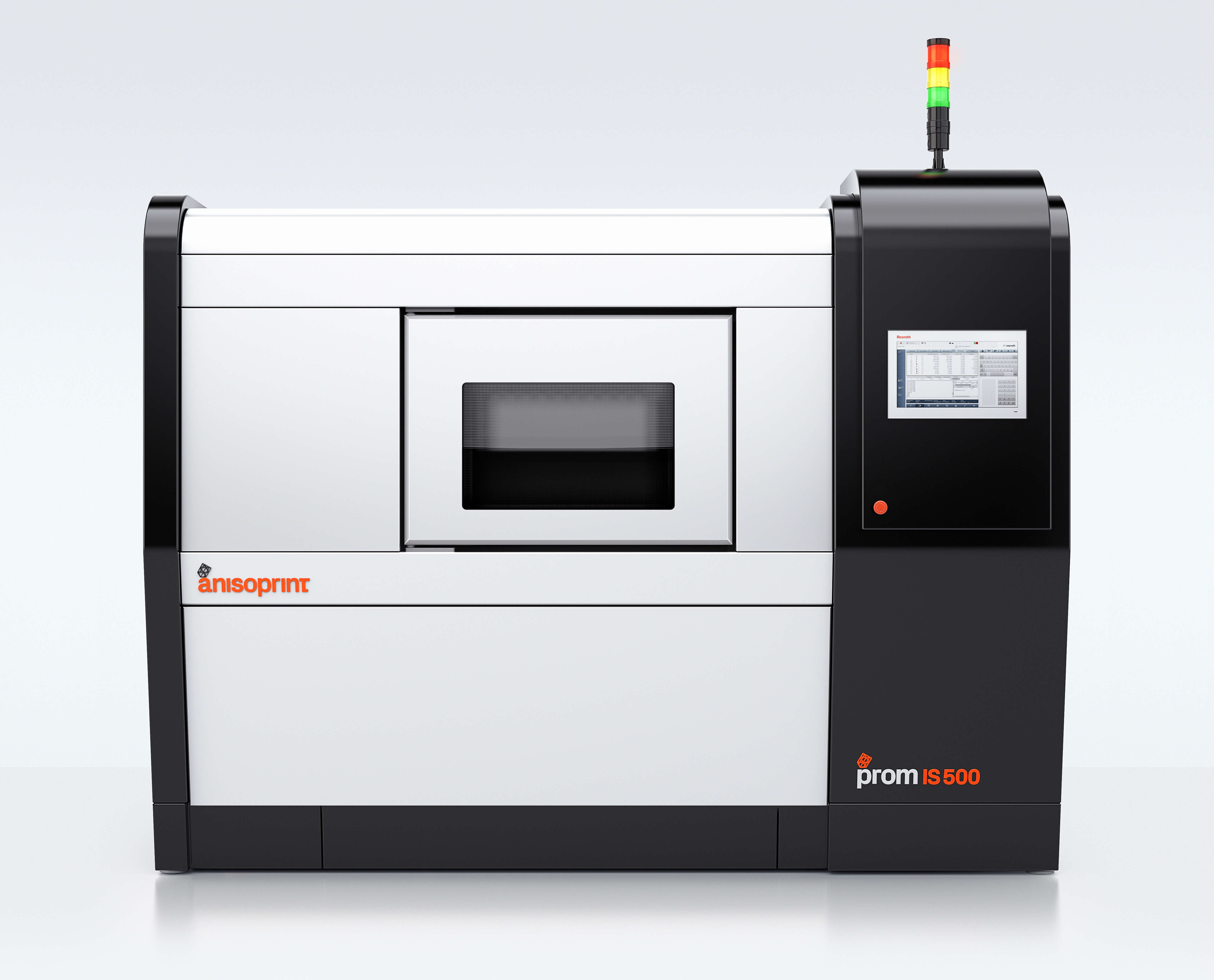 "Anisoprint is able to realize flexible and fast reactions to customer demands or new developments to the openness and power of the automation systems because we use standardized interfaces." – Peter Berens.
Bosch Rexroth and Anisoprint advance industrial 3D printing
Anisoprint established a strong business relationship with BOSCH Rexroth. It has been almost two years since the system was chosen for PROM IS 500 core and being implemented with the help of Rexroth professionals all over Europe, establishing a solid partnership built on trust and fascination. 
With the powerful open system that has proven itself in the market for decades, Anisoprint now has access to printing large-scale parts with continuous fiber-reinforced high-temperature polymers, making the additive process more effective and competitive today and in the future.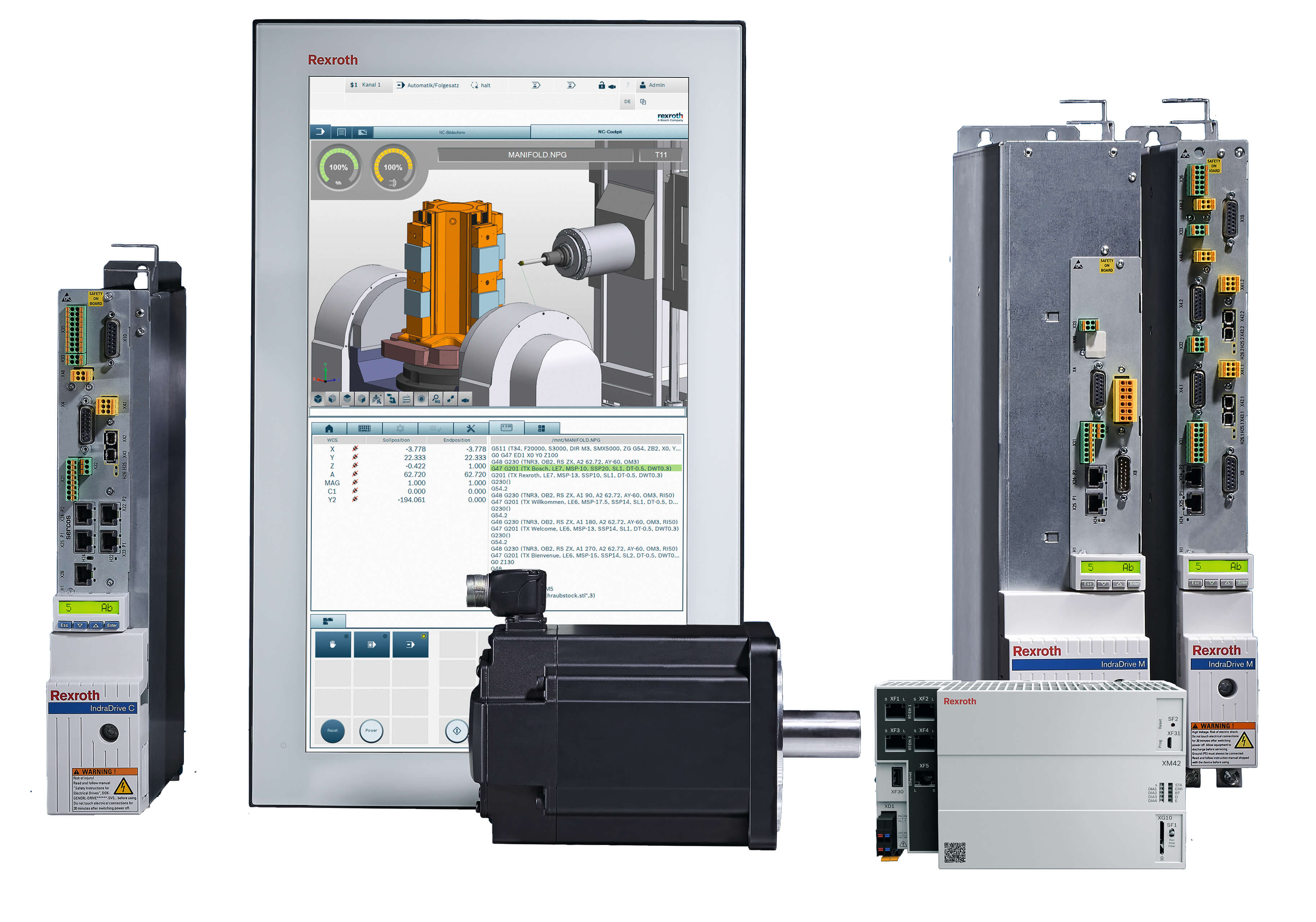 Anisoprint focuses on producing its first models of PROM IS 500 with a reliable and excellent performance, meanwhile, its powerful MTX CNC system at the heart of the machine provides a wide range of additional capabilities, like 3D scanner integration, polymer annealing control, interpolation numerous axes, and more. It is the start of an exciting journey that will define the future of industrial continuous fiber 3D printing.
"BOSCH Rexroth CNC is certified for industrial applications and provides stable performance 24/7 with highest print speeds due to its beltless mechanics and better synchronisation," explains Fedor Antonov, CEO of Anisoprint. "With a real-time synchronization, there is always a signal delay you cannot avoid. For 3D printing it is extremely important to minimize this delay — BOSCH provides a very good synchronization of accelerations and velocities between motion and extrusion, which significantly increases the tolerance and quality of prints."
From a market perspective, Anisoprint will convince users with the benefits of its unique technology and the machine. In parallel Anisoprint and Bosch Rexroth will continuously improve the technology and the automation solution.
About Anisoprint:
Anisoprint is a Luxembourg-based hardware startup producing 3D Printers that allow to manufacture continuous fiber reinforced plastic parts.Carbon fibers are among the strongest materials known to exist and can substitute metal ones in aerospace, engineering and many other areas along with cutting costs and increasing productivity.
Continuous Fiber Coextrusion (CFC), the technology that was developed and patented by the company, allows to create lattice structures, which is the key for multimaterial optimization and production. Such parts are lighter, stronger and cheaper than their metal analogs.
We are now on the cusp of a new industrial revolution that will end mass production in areas where individual goods or small batch goods are needed.