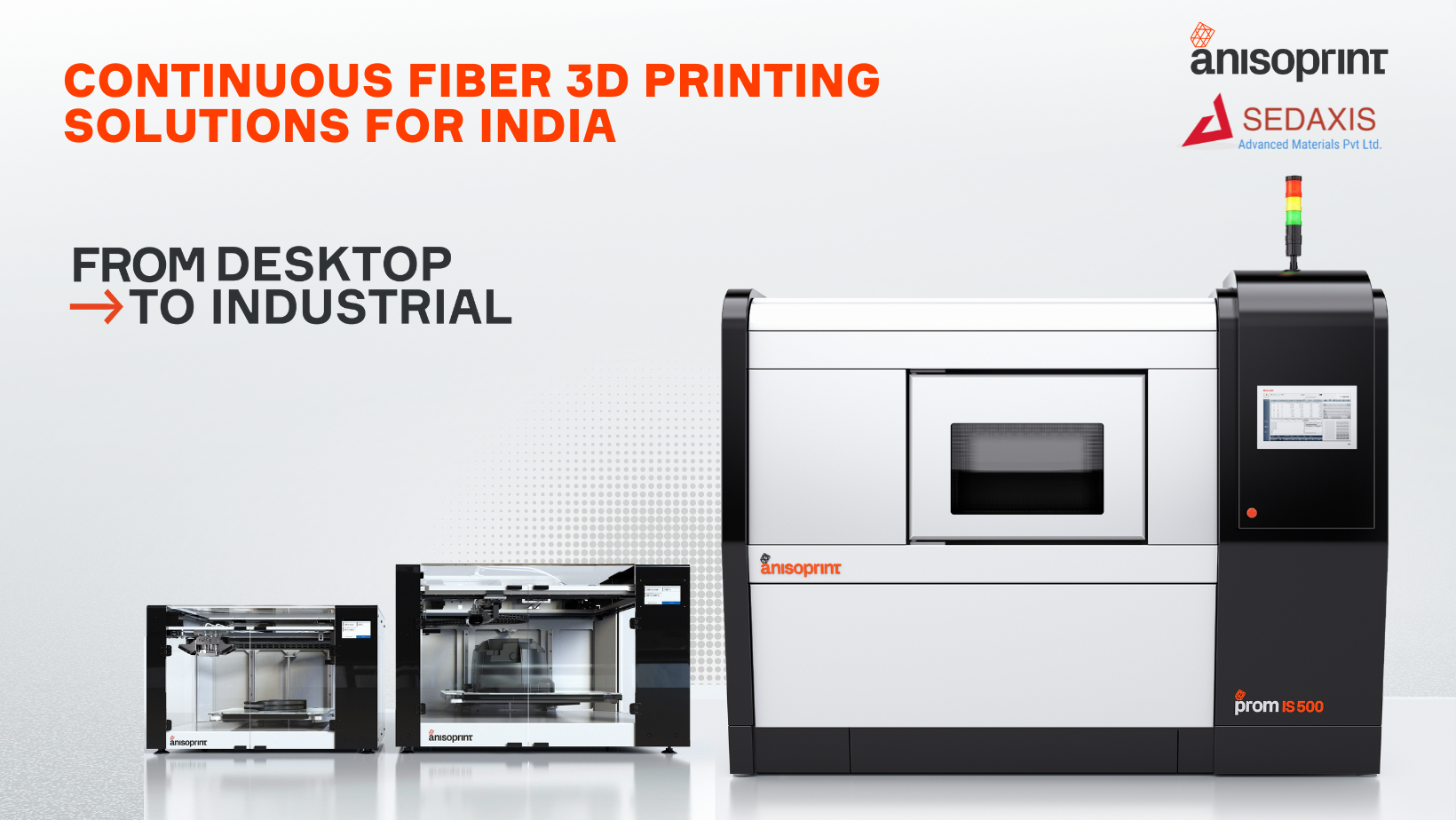 Anisoprint's Continuous Fiber Co-Extrusion (CFC) technology is growing in India: Sedaxis Advanced Materials Pvt Ltd., an early believer of Anisoprinting since 2019, will now solely distribute Anisoprint's patented hardware. For more than two decades, the company has been selling composite materials and processing equipment in the IMEA markets (India/Middle East/Africa) and is backed up by deep expertise in 3D printing as well.
Commenting on the partnership, Vishwanath Godavarty, Business Head for 3DP at Sedaxis, said:
"Until recently, the Indian ecosystem has had to endure a lack of options in continuous composite 3D printing systems. The introduction of Anisoprint's fully open systems in India in 2019 has had an overwhelming response from some of India's leading research institutions and universities. The benefits of Anisoprint's CFC systems have also been noticed by industries - lower operational expenditure thanks to open materials and a first-of-its-kind composite lightweight functionality. As Anisoprint's exclusive partner in India, we look forward to supporting innovation in India's manufacturing sector while taking this relationship to the next level."
Diversifying the Indian additive manufacturing technology landscape
"Anisoprinting" was developed by engineers and scientists with decades of experience in composite materials manufacturing. The partnership will give Indian companies access to superior technology for composite end-use part production while supporting R&D institutes in cutting-edge composite materials and applications research.
The tried-and-proven technology allows 3D printing professionals to:
(1) create high-strength lattice structures, 
(2) customize fiber/plastic volume ratio, and
(3) have full toolpath access via open G-code
…all within a fully open material and open parameter system.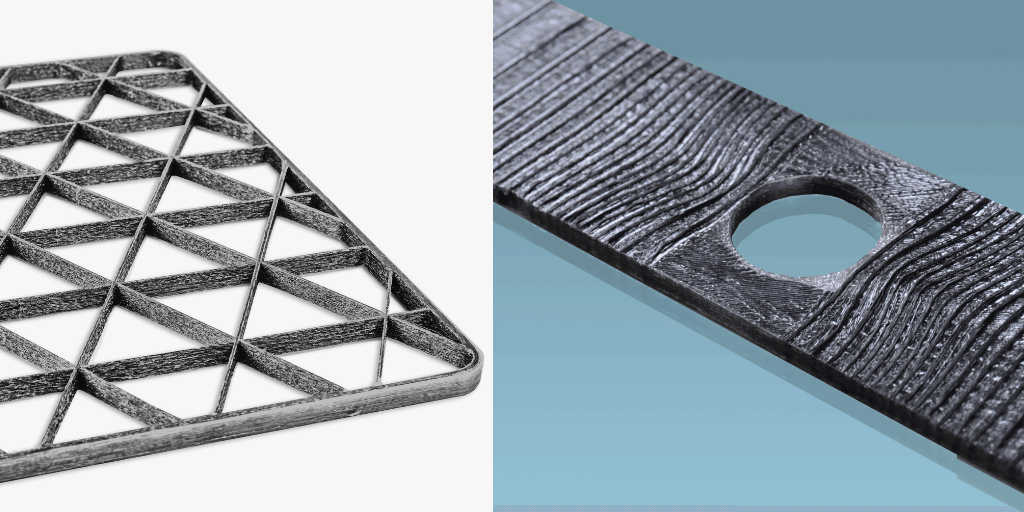 "We work with a global network of trusted resellers to accelerate the adoption of our technology in every part of the world. By partnering with Sedaxis, we are able to focus our resources and have a greater impact," Gennady Shafir, Director of Customer Success at Anisoprint.
About Anisoprint:
Anisoprint is a Luxembourg-based hardware startup producing 3D Printers that allow to manufacture continuous fiber reinforced plastic parts that can substitute metal ones in aerospace, engineering and many other areas along with cutting costs and increasing productivity.
Continuous Fiber Coextrusion (CFC), the technology that was developed and patented by the company, allows to create lattice structures, which is the key for multimaterial optimization and production. Such parts are lighter, stronger and cheaper than their metal analogs.
About Sedaxis:
Sedaxis Advanced Materials is a service and distribution partner for emerging technologies with affiliate businesses in India and the Middle-East across Composites (materials and equipment), 3D Printing, Healthcare and Renewable Energy. With a focus on identifying breakthrough yet proven technologies globally and introducing them in selected markets, Sedaxis enables businesses to embrace innovation and achieve superior operational performance and efficiencies.
Do you have any questions about Anisoprinting in India and want to get in touch with us directly? Please fill a form bellow: