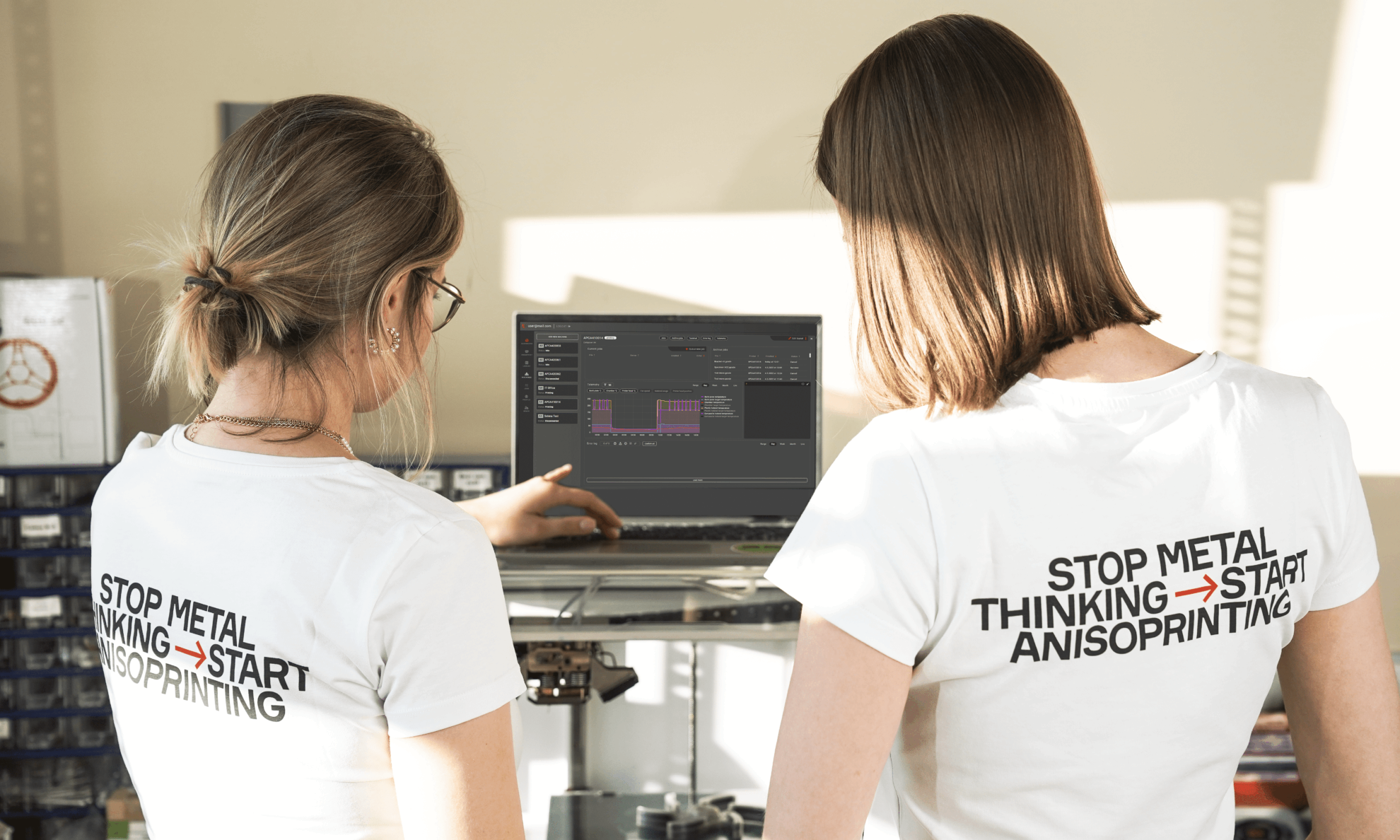 To make sure you can work with multiple composers at the same time, we're expanding the AURA universe with Aura.Connect. It's a fleet management software, that gives you remote control over your Anisoprint machines to schedule and monitor print jobs and much more. Multiple printers and users that can be connected to the cloud-based software. The application is designed to run in a 24/7 factory environment and will work on any operating system and any browser.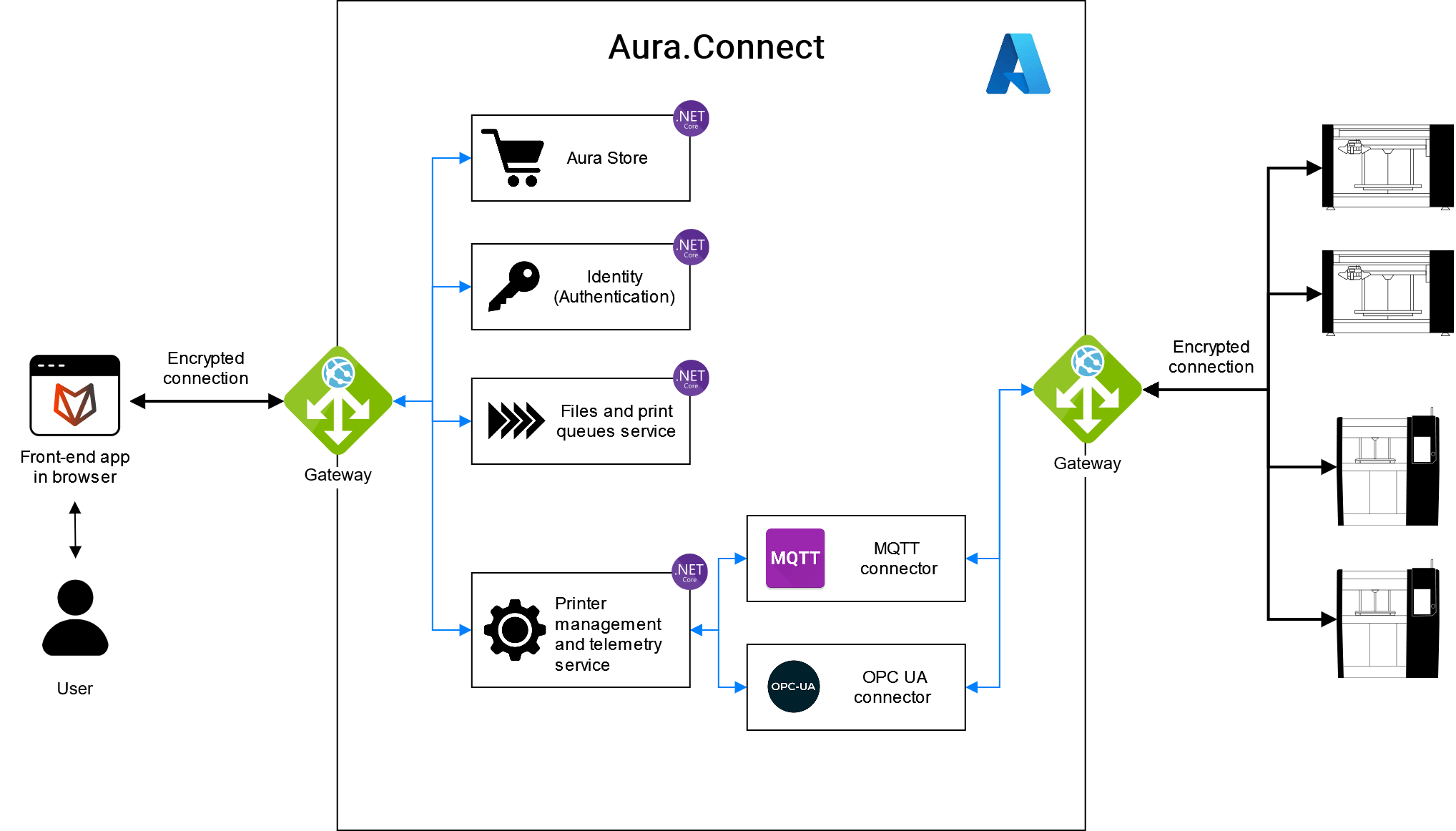 Overview of Aura.Connect's key features
Plan and monitor your print jobs
Connect one or multiple printers
Safe storage of your g-codes and Aura projects in Azure cloud
Supported hardware: Composer A4 and A3 (plus PROM IS 500 in the future)
Create your individual workspace with Intuitive and dynamic real-time dashboards
Get insights into live telemetry graphs and statistics for printers, users, material consumption etc.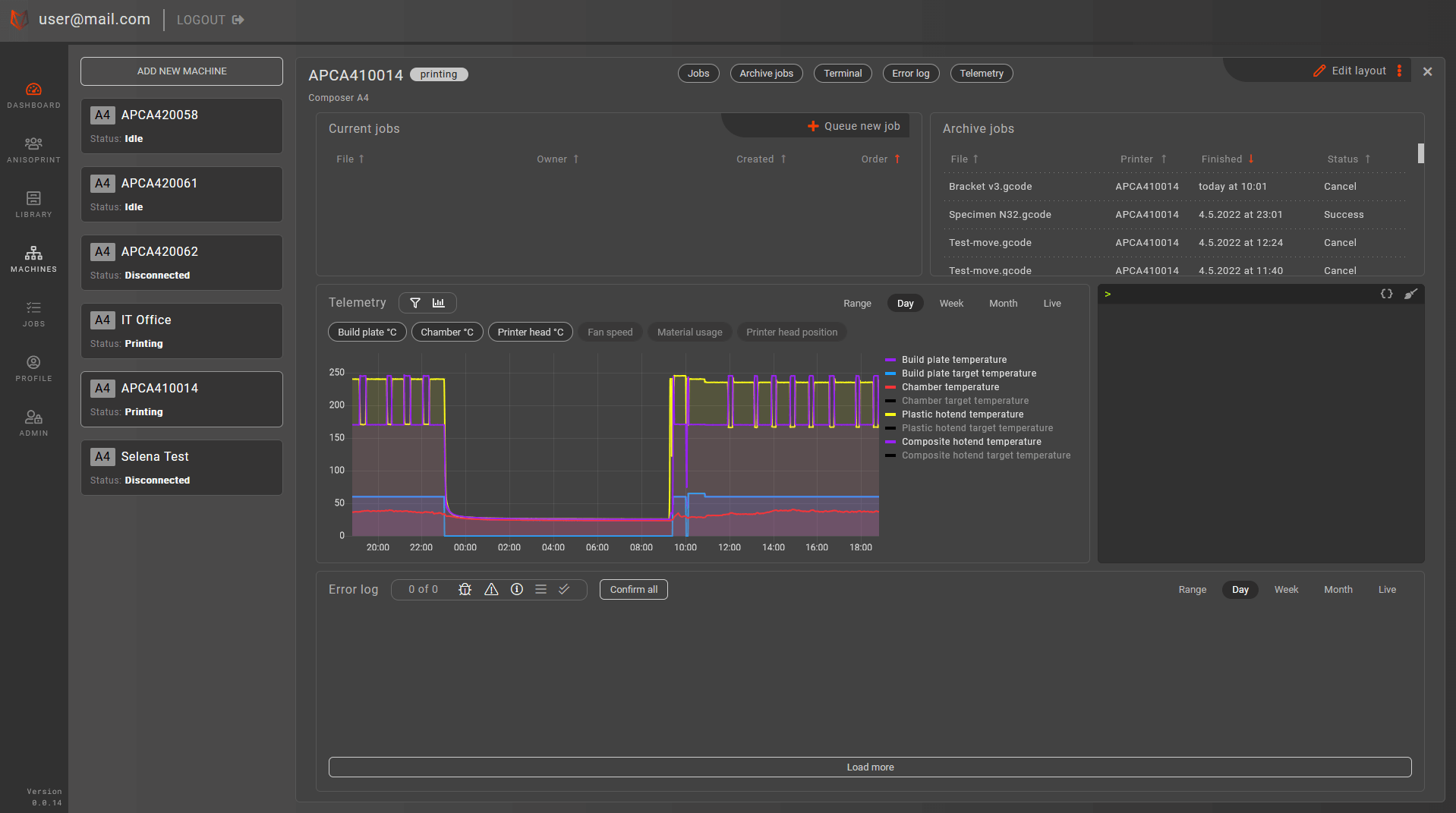 Andrey Azarov, one of our co-founders and Chief Information Officers, explains: "Our goal is to create a new workspace for our customers, that will improve their 3D printing workflow for all scales from a single printer to a large print farm. The key to a successful operation is information and Aura.Connect collects a lot of data automatically and allows you to conveniently access this data."
So what does Andrey mean with that? With AURA.CONNECT you'll get fresh insights into data and statistics. By monitoring more printers, you can track the process, diagnose and fix printing issues and better make use of your resources. So you can, for example, track your exact material usage and optimize your purchasing habits.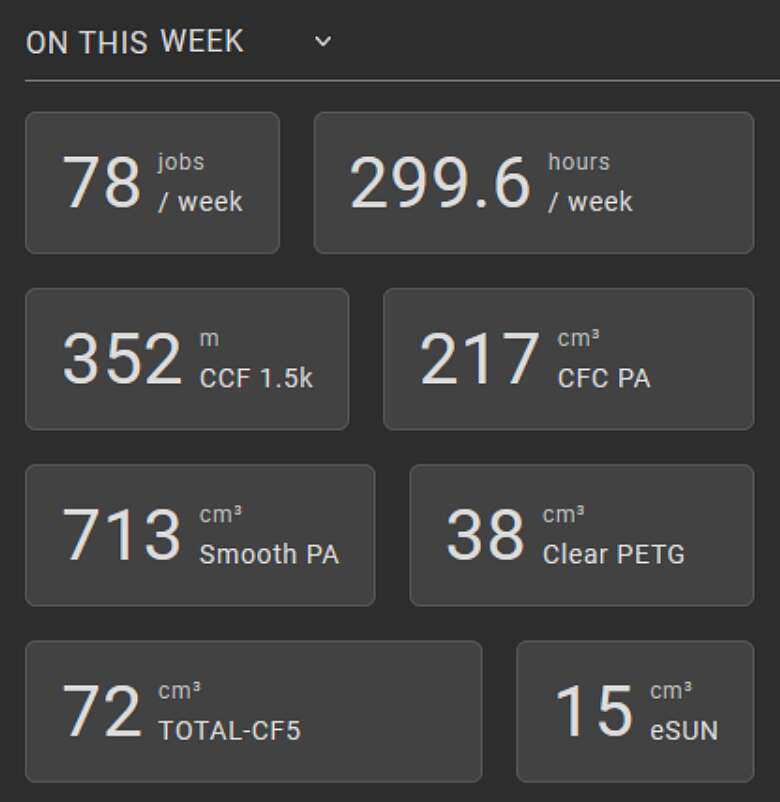 Diagnose and fix printing issues for better quality prints
By using AURA.CONNECT, you can access your printer's data and statics for enhanced quality control and in-depth diagnostics while printing parts. The software will help you to make sure all conditions are just the same as defined in the g-code.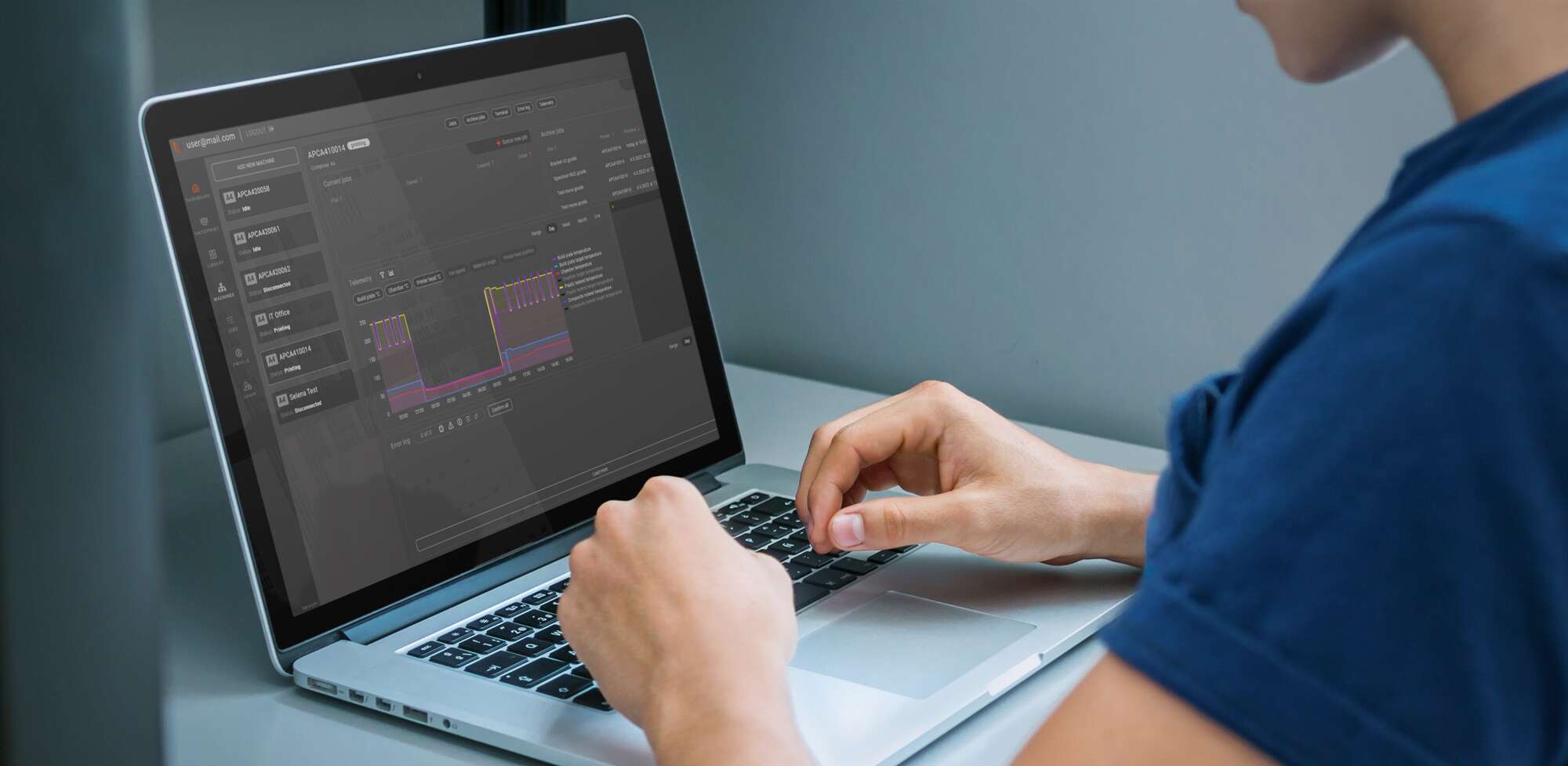 Our Head of Development, Natalia Sabinina, comments: "Right now our users can only see the results of their prints. It's up to them to figure out what's going on during the process if they don't like the quality. With AURA.CONNECT they can review all data coming from the machine - indications of temperature, chambers, fan speed and much more. If something goes wrong you can go back to analyse your print job. Now you can review in detail what happened because you'll have access to all data to understand and solve problems, as soon as they arise."

What's next? From beta test to launch
Our key goal is to launch AURA.CONNECT as soon as possible because no 3rd party fleet management software can replace it. Only Aura.Connect works with our printers natively and supports all functionality. 
Six months ago we started the CBT (closed beta-test). And now as we enter the final phase, we invited selected customers to test the software on our servers. By tapping into user's feedback in a real operation environment we can examine the workflow more deeply in order to improve it and add new features. We want to understand all problems and question our beta testers have in a real operation environment and what additional features they may need. AURA.CONNECT will be officially released  by the end of Q2. With the launch the software will be available for all Anisoprint clients via the Aura store.
Do you have any questions about Aura.Connect? Please fill in the form below: