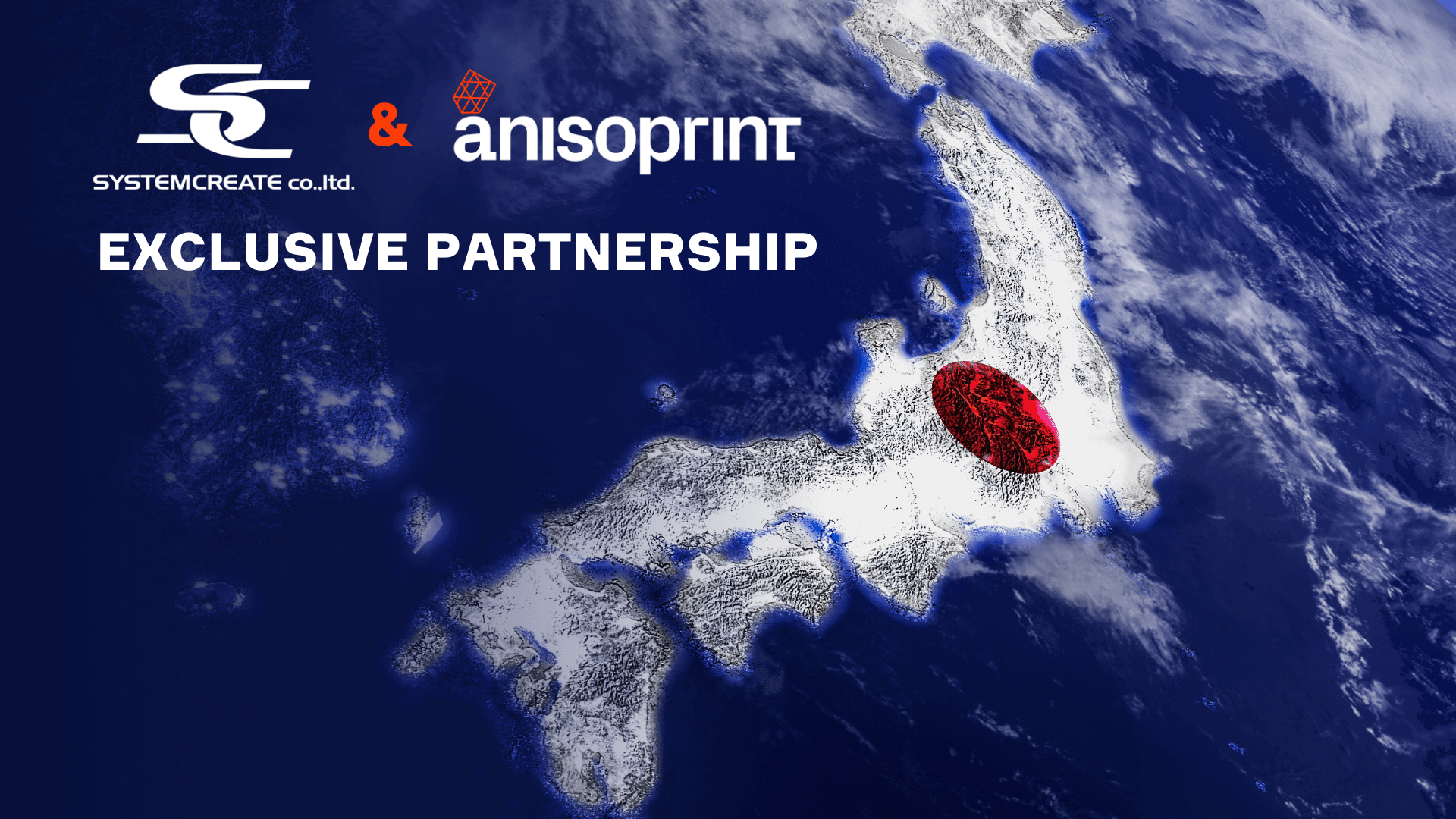 In spite of the many challenges the world faces, the AM market keeps growing and the Luxembourg-based deep-tech startup keeps expanding its global footprint. As part of the deal Systemcreate will exclusively distribute Anisoprints proprietary CFC (continuous fiber coextrusion) technology and the Composer 3D printing system in Japan.
Exclusive partnerships build the foundation of Anisoprint's strategic growth
As seen in the recent deals in China, India, and now Japan, exclusive distributor agreements have become Anisoprint's main method for establishing stable and strong business relationships that encourages dedicated and committed work.
Takafumi Sakamoto, Director of Asia & Pacific at Anisoprint : "Exclusive agreements are a cornerstone to building trust, close business relationships, and high productivity. We value the efforts and commitment that Systemcreate offers us and are eager to start working with such a strong and experienced partner."
Anisoprint Composer is a 3D printer designed to manufacture polymer components with continuous carbon fiber reinforcement. The printer is capable of printing lattice structures, supports flexible material selection, and allows full control of fiber path generation.
Systemcreate plans to invest more resources in marketing to promote the Composer systems and establish a team of engineers with in-depth understanding of the CFC 3D printing technology and provide outstanding customer support service.
Mr. Masayoshi Kawakami, President at Systemcreate: "I am convinced that signing an exclusive distribution agreement for Anisoprint Composers will lead to our further growth. It is also my great pleasure that we can contribute and help Japanese engineers develop innovative products by using continuous carbon fiber 3D printers. We will now start collaborating closely with Anisoprint to accelerate cultivating the Japanese market."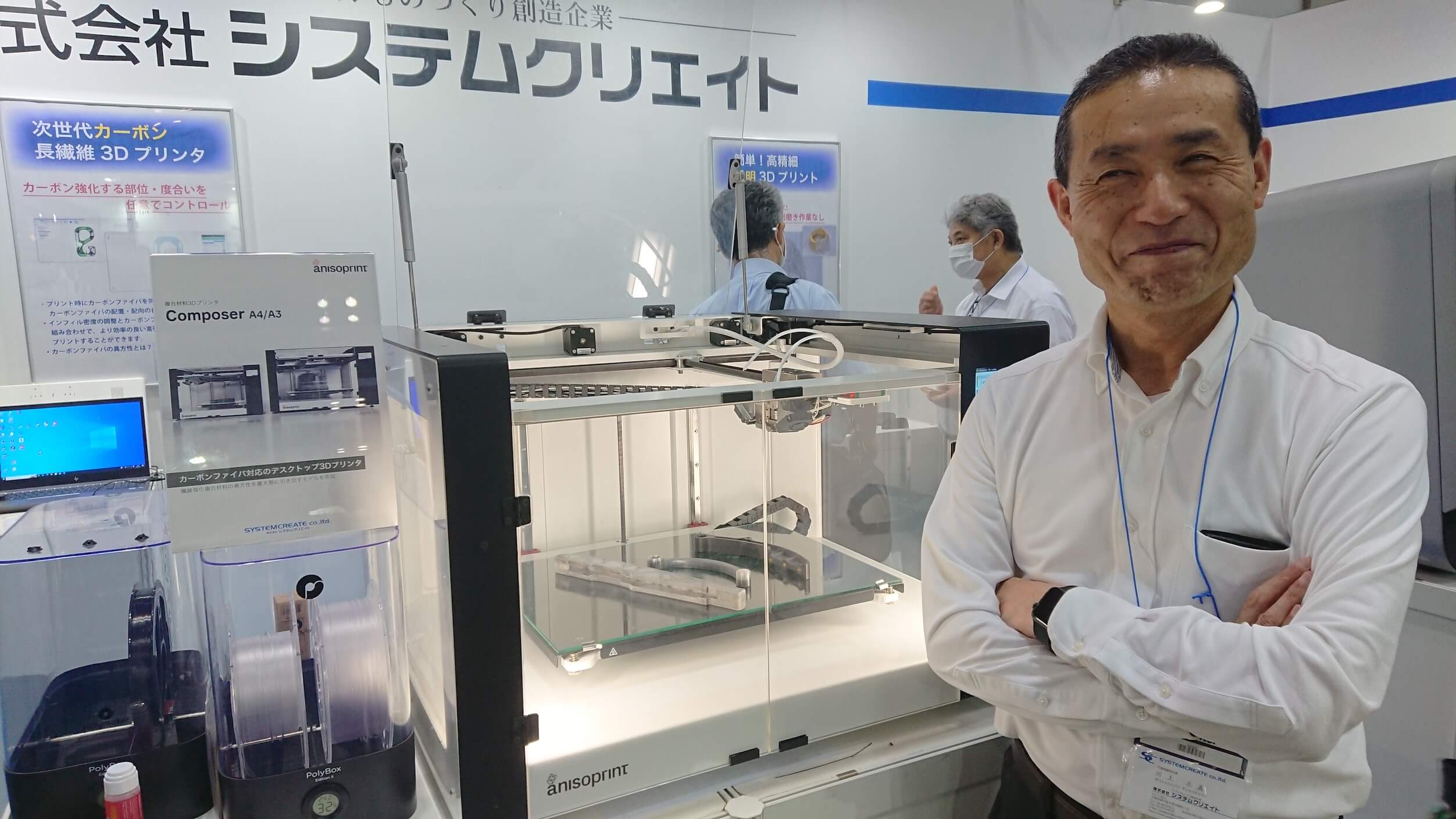 About Anisoprint:
Anisoprint is a Luxembourg-based hardware startup producing 3D Printers that allow to manufacture continuous fiber reinforced plastic parts that can substitute metal ones in aerospace, engineering and many other areas along with cutting costs and increasing productivity.
Continuous Fiber Coextrusion (CFC), the technology that was developed and patented by the company, allows to create lattice structures, which is the key for multimaterial optimization and production. Such parts are lighter, stronger and cheaper than their metal analogs.
We are now on the cusp of a new industrial revolution that will end mass production in areas where individual goods or small batch goods are needed.
About Systemcreate:
Systemcreate is a Japan-based technology provider of equipment for 3D printing (3D printers / 3D scanners), CAD / CAM / CAE and CNC machine tools for the Japanese market. We not only sell but provide customers with technical services for improved productivity and added values.
In the upcoming Fourth Industrial Revolution, the trend toward automation using IoT, robotics, etc. as well as integration of AI will accelerate. As a systems integrator who can solve various challenges in this trend, we are committed to actively contributing to the development of the Japanese manufacturing industry.
Do you have any questions about Anisoprinting in Japan and want to get in touch with us directly? Please fill a form bellow: