What is self-sensing?
Self-sensing is the ability of a material to sense its own condition, the material itself is used as a sensor. Polymer-matrix composites, containing continuous carbon fiber, are known materials that have self-sensing capabilities based on measurable changes in electrical resistance of the continuous fibers. The practical importance of such products is in structural health monitoring in airplanes or critical parts of constructions like bridges.
Usually, self-sensing material is made with the traditional composite manufacturing techniques that are the complex several-stages processes made by the special equipment.
Brightlands Materials Center is combining the self-sensing of continuous fiber with the fabrication of the composites by anisoprinting to make it more effective.
The results were discovered by monitoring deformation in a simple bending beam and in a scale model of a pedestrian composite bridge.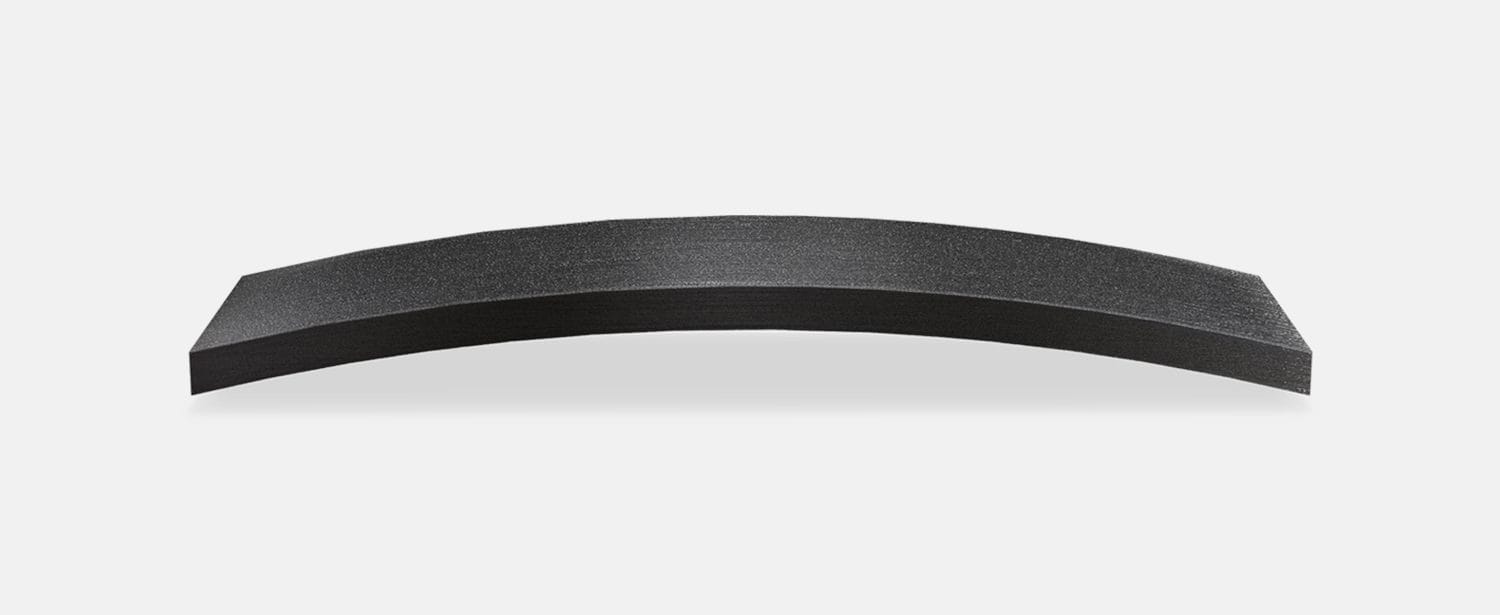 For sensing it's crucial to have full freedom of the carbon fiber layout because it has to stick out of the part to be able to make connections to the monitoring electronic hardware.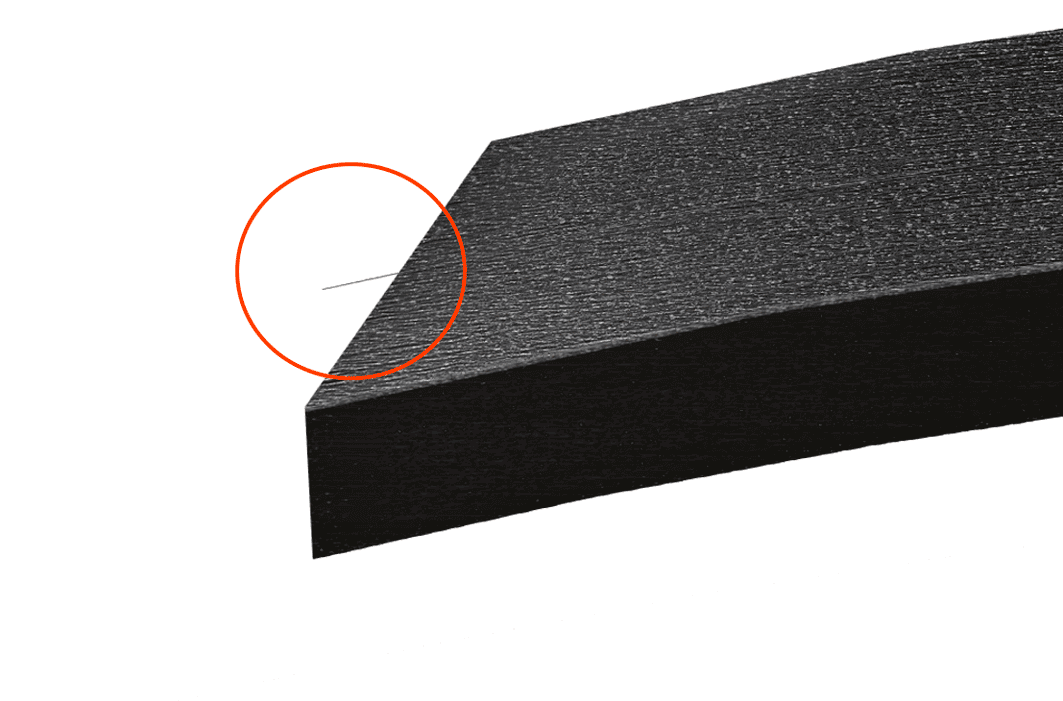 Anisoprint open system gives a possibility of precise positioning and orientation of carbon fibers. The carbon fibers are placed at chosen locations inside the product that form an integral part of the structure. That means that the carbon fiber "sensors" are located where they are needed, and multiple fibers could form a range of sensors throughout the part.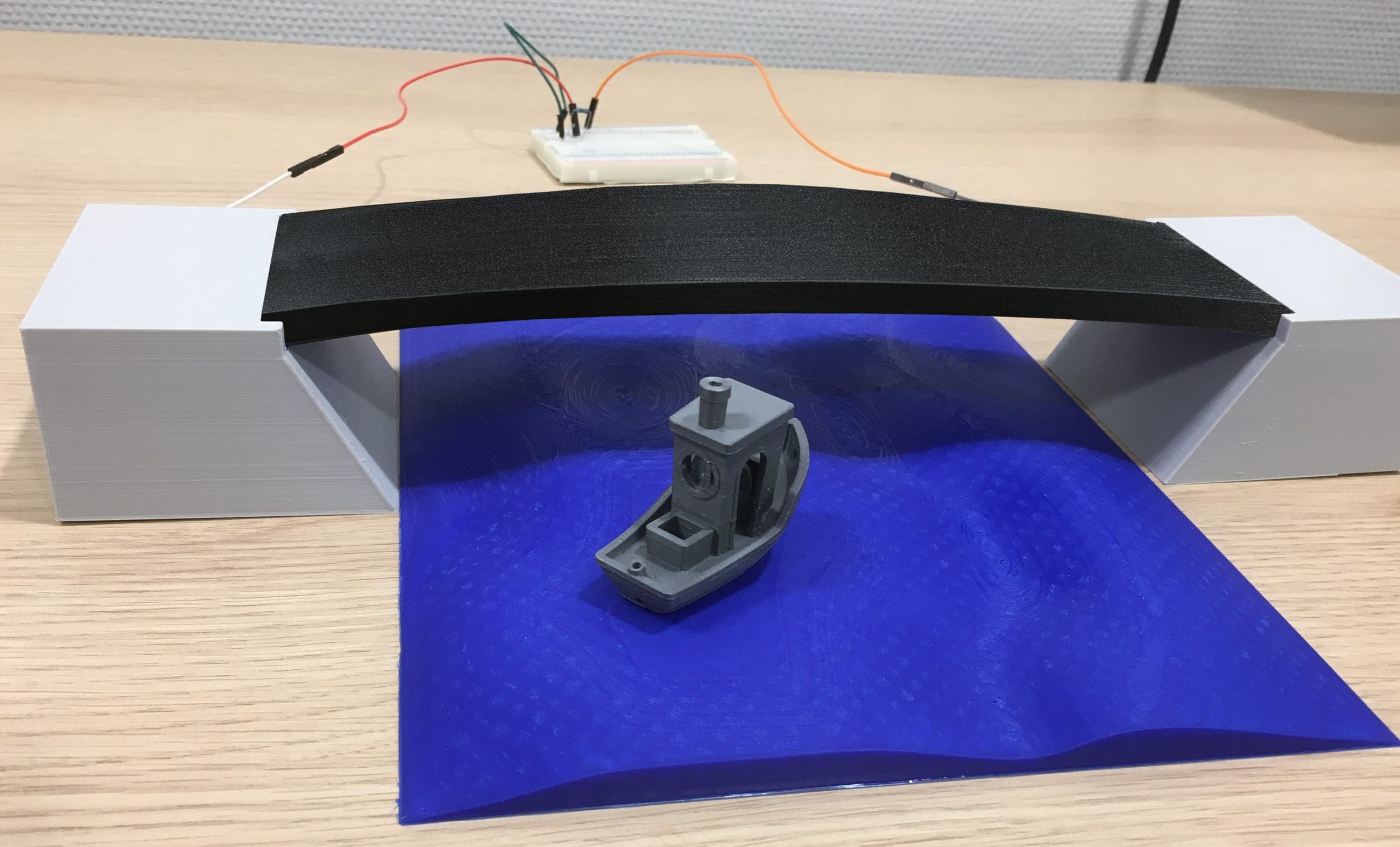 Anisoprinted self-sensing bending beam: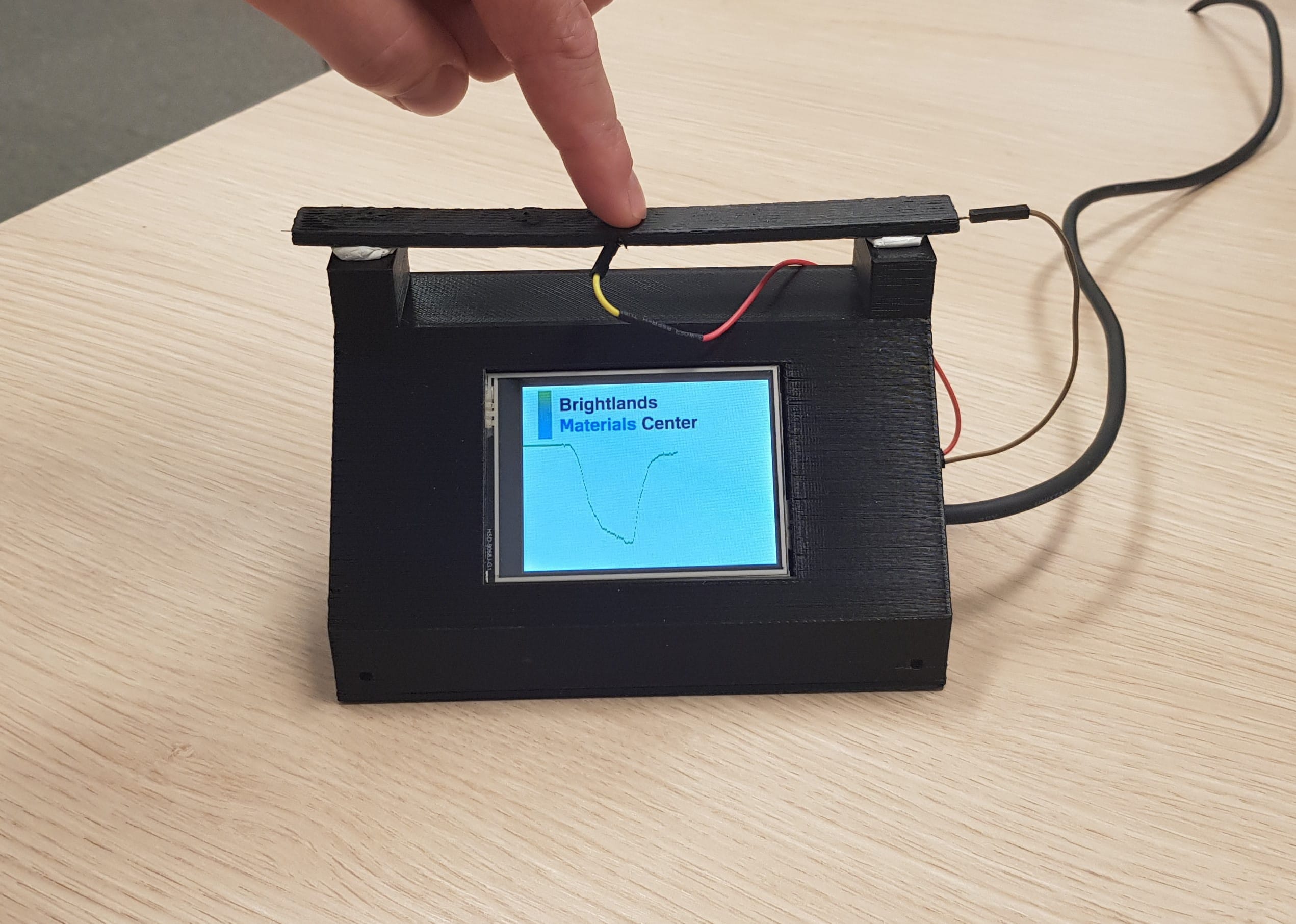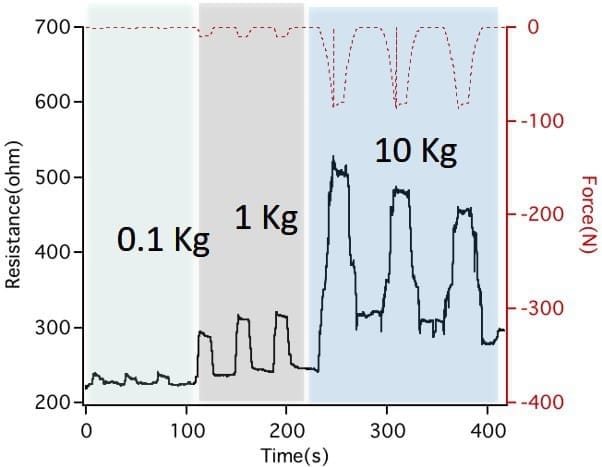 "As a materials research centre working on continuous fiber additive manufacturing we need flexibility with respect to the materials and fiber layouts that we can use on a 3D printer.

The Anisoprint Composers offer that flexibility enabling us to support our industrial customers to develop innovative fiber reinforced thermoplastic applications".

– Richard Janssen, Business Developer of Brightlands Materials Center.