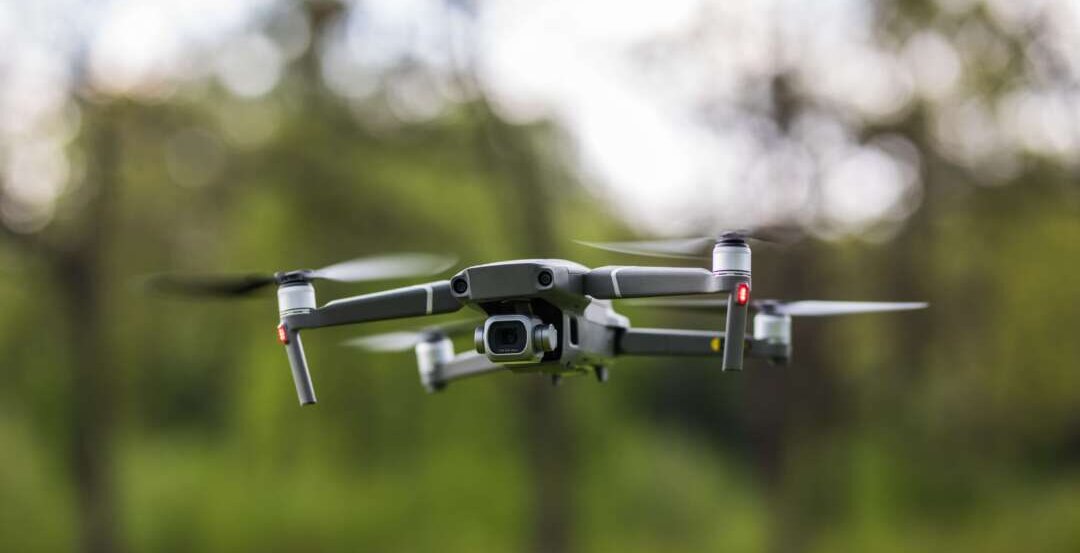 Nowadays, applications for drones are unlimited: surveying, video recording, agriculture, dropping supplies in hard-to-reach locations, monitoring, and much more.
TSURU Robotics, an international R&D bureau focused on deep tech full-stack robotics and drone development, turned to anisoprinting for reducing the weight of drones and increasing the rigidity of the entire structure.
It is necessary to lower the weight of the entire vehicle to 250 grams: the EU legislation for UAVs under 250 grams does not require reporting and registering the routes, which may be complicated for groups of dozens of drones performing an airshow. Also, it extends  operation time by saving battery life.
3D printed with continuous fiber reinforcement
The old frame consisted of printed components, aluminum parts, and carbon tubing. It had several drawbacks:
→ Such design requires additional logistical effort.
→ It is not rigid enough, thereby reduces control precision due to vibrations and resonance.
→ Increases the requirements for electronic components and software. 
→ It also has a significant weight: 32 grams.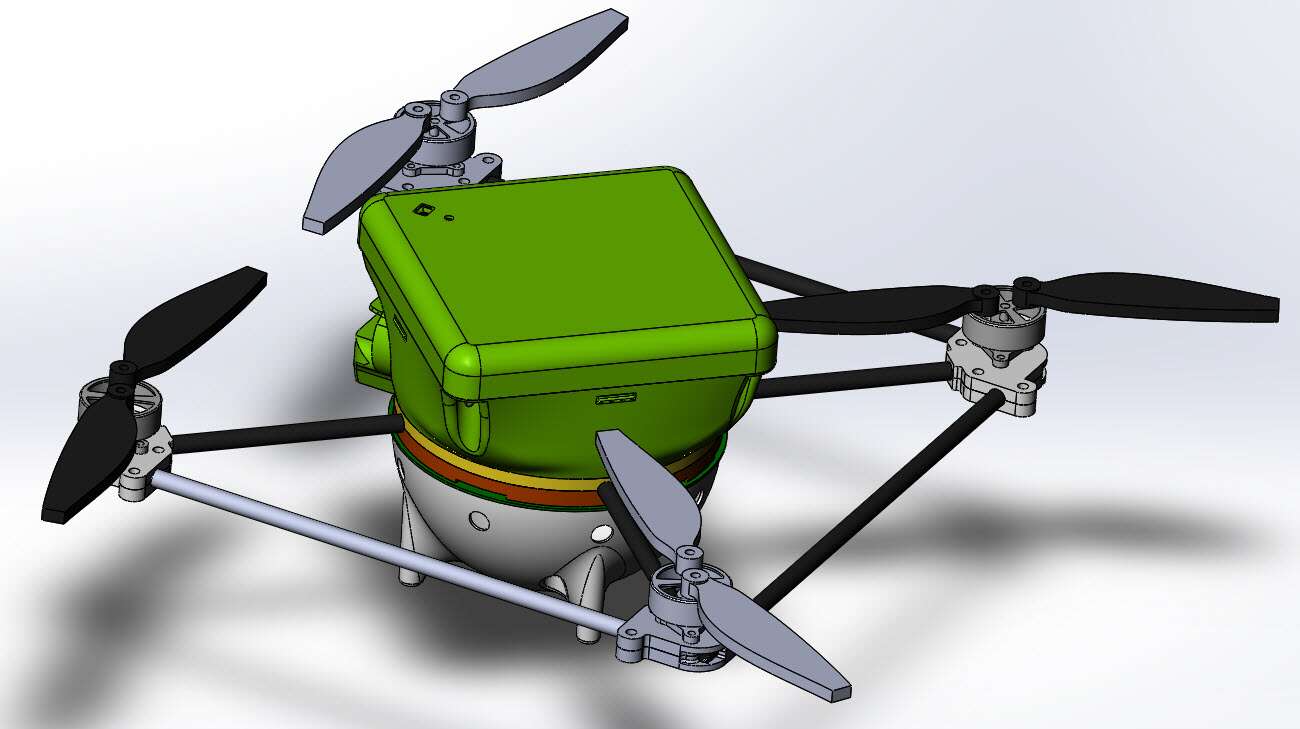 The new frame has an optimized shape (defined with topology optimization algorithms), and prevents resonance due to its rigidity. Aura slicer also helps to calculate the cost of manufacturing, so this parameter was also considered during the whole design process.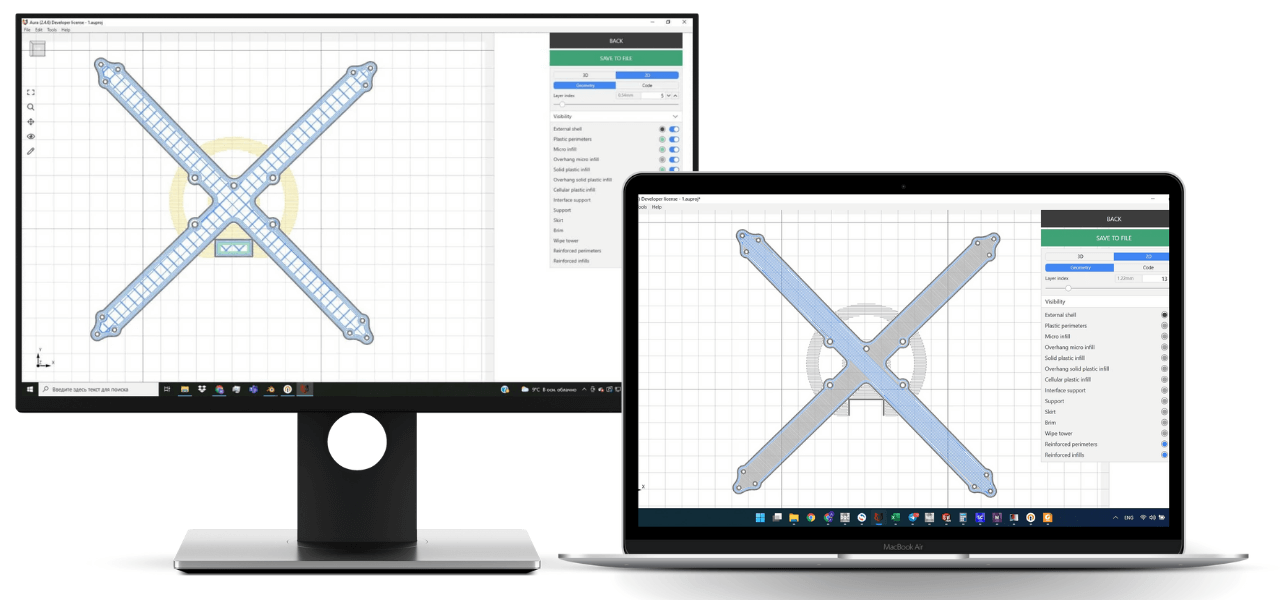 The frame is reinforced with a grid of maximum possible density, it helps to keep the carbon fiber volume as high as 22% while the surface remains smooth and beautiful. See the fiber paths above.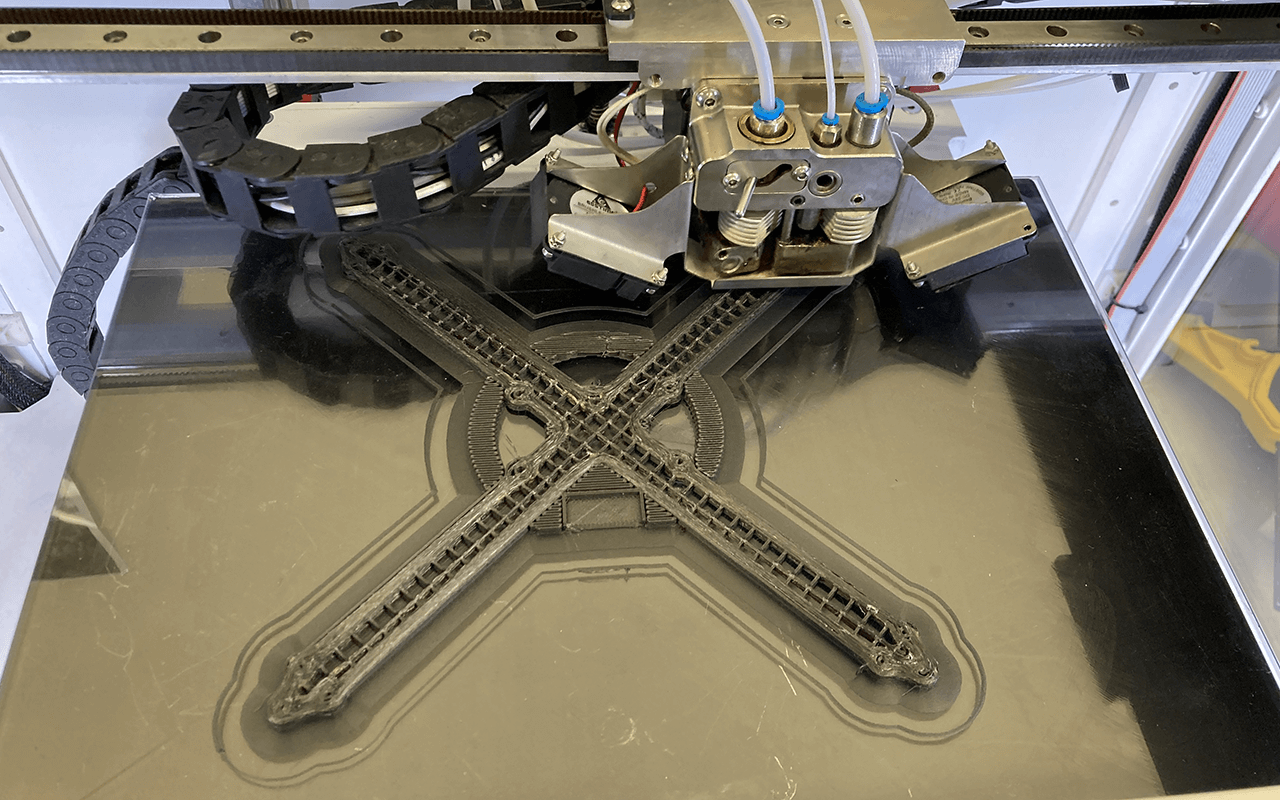 With the possibility of changing prototype anytime without extra spendings, the team 40% reduced manufacturing costs in comparison to milling which requires significantly more efforts to redesign part.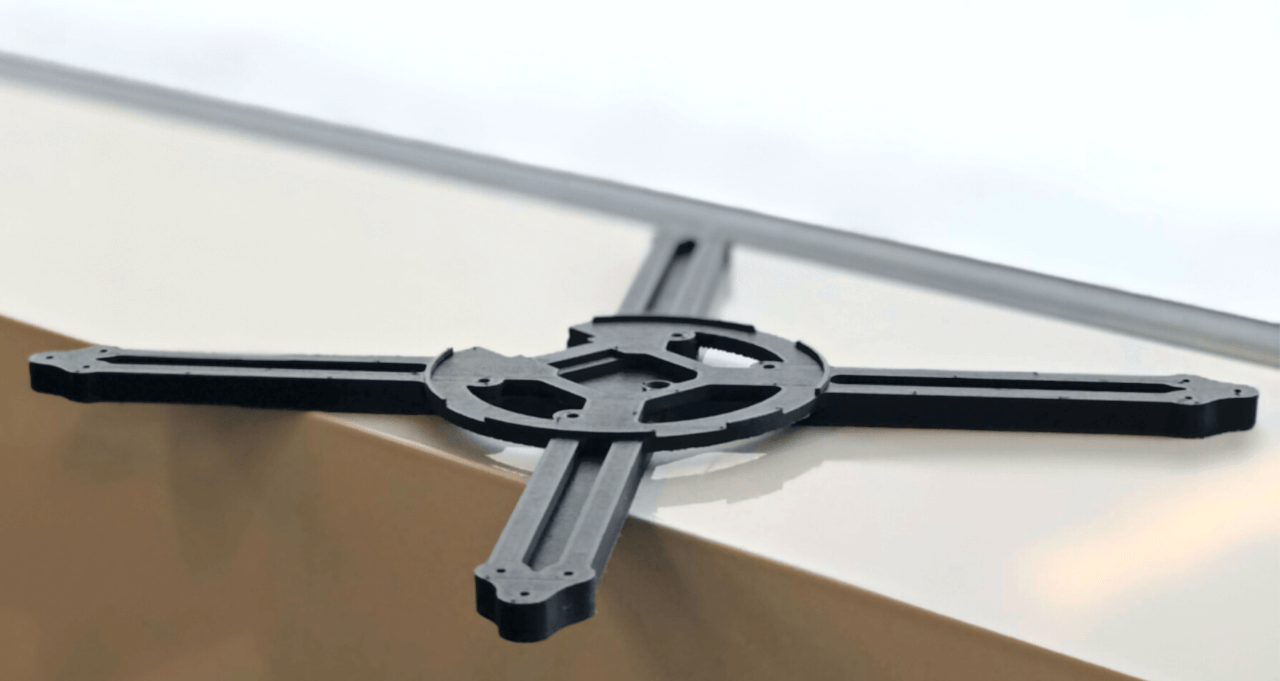 43% lighter, 48% cheaper, 16% more rigidity:
| | | |
| --- | --- | --- |
| | Old frame | Anisoprinted frame |
| Weight, gr | 32 | 18 |
| First fundamental frequency, Hz | 172 | 200.3 |
| Cost, $ | 60 | 31 |
The stiffness of the frame has increased by 16.4% compared to the original, the cost lowered by 48%, and the weight is 43% less. All these improvements help to eliminate or at least mitigate the issues we listed for the old design: all of them serve to ergonomically apply the new part with the maximum benefit.
Video of the drone frame printing process on the Composer A4 3D printer
Ready to get started with lightweight composite drone production? Get in touch with our team: