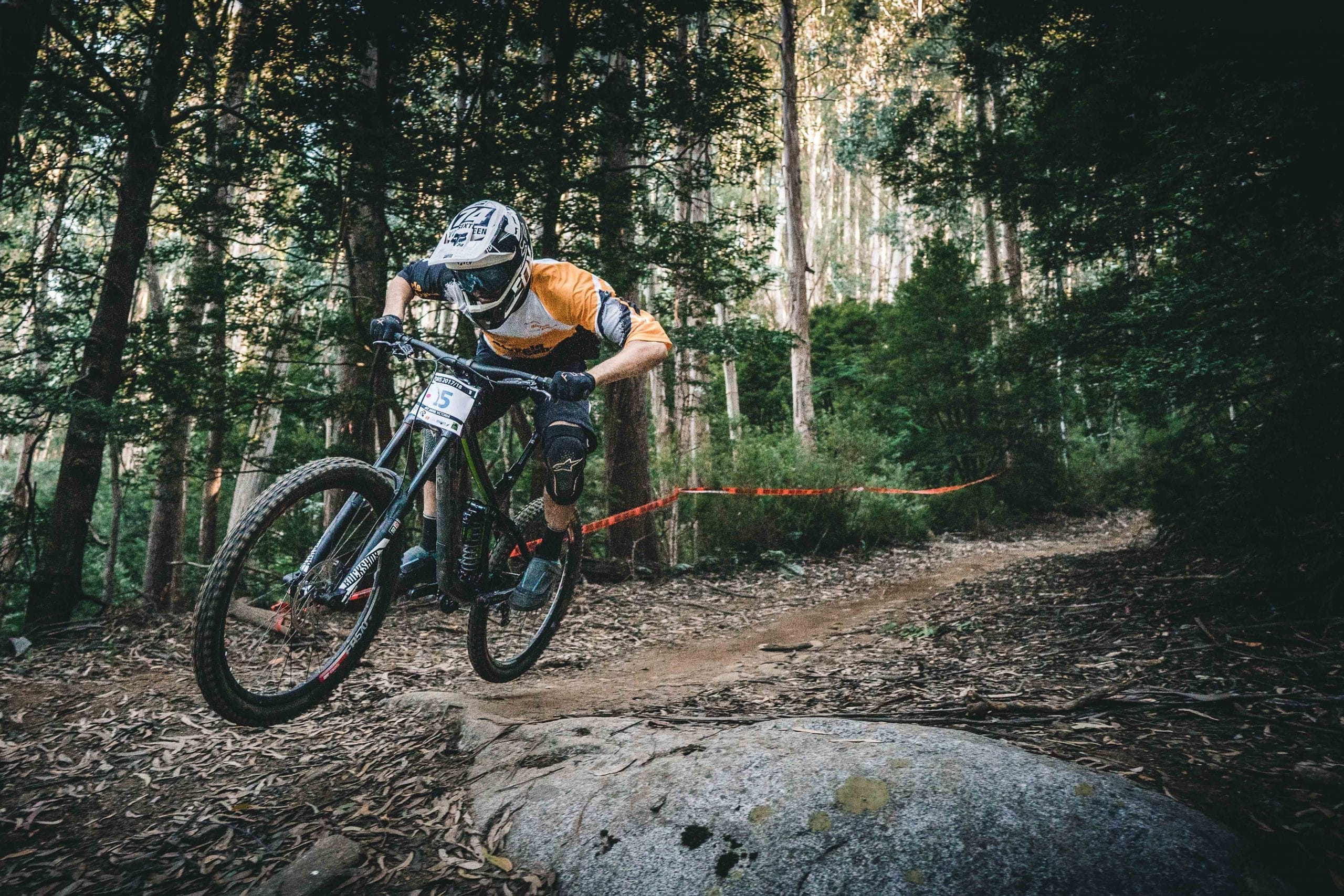 Due to extremal operation conditions, downhill bikes should withstand significant loads, and one of the keys is a reliable suspension.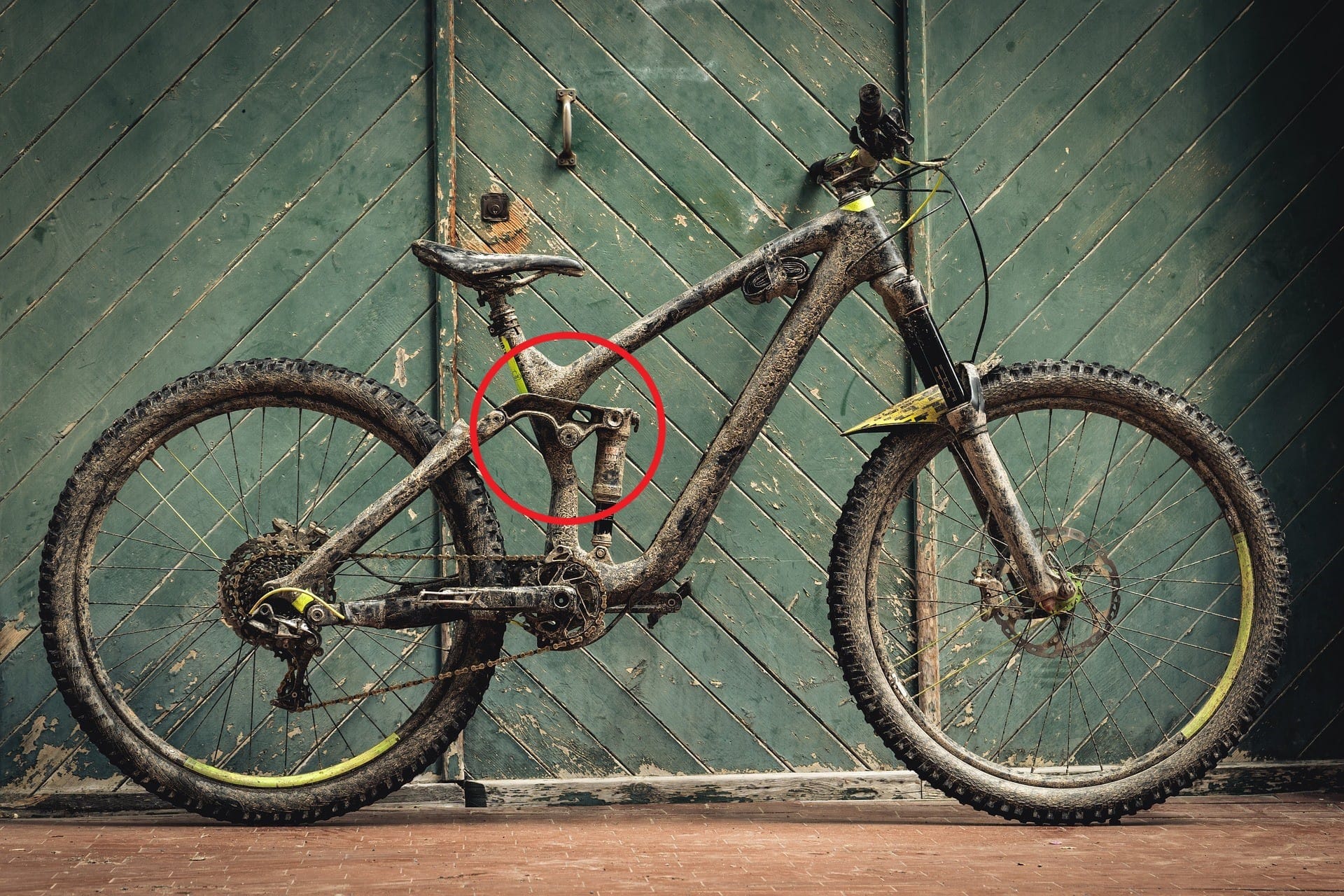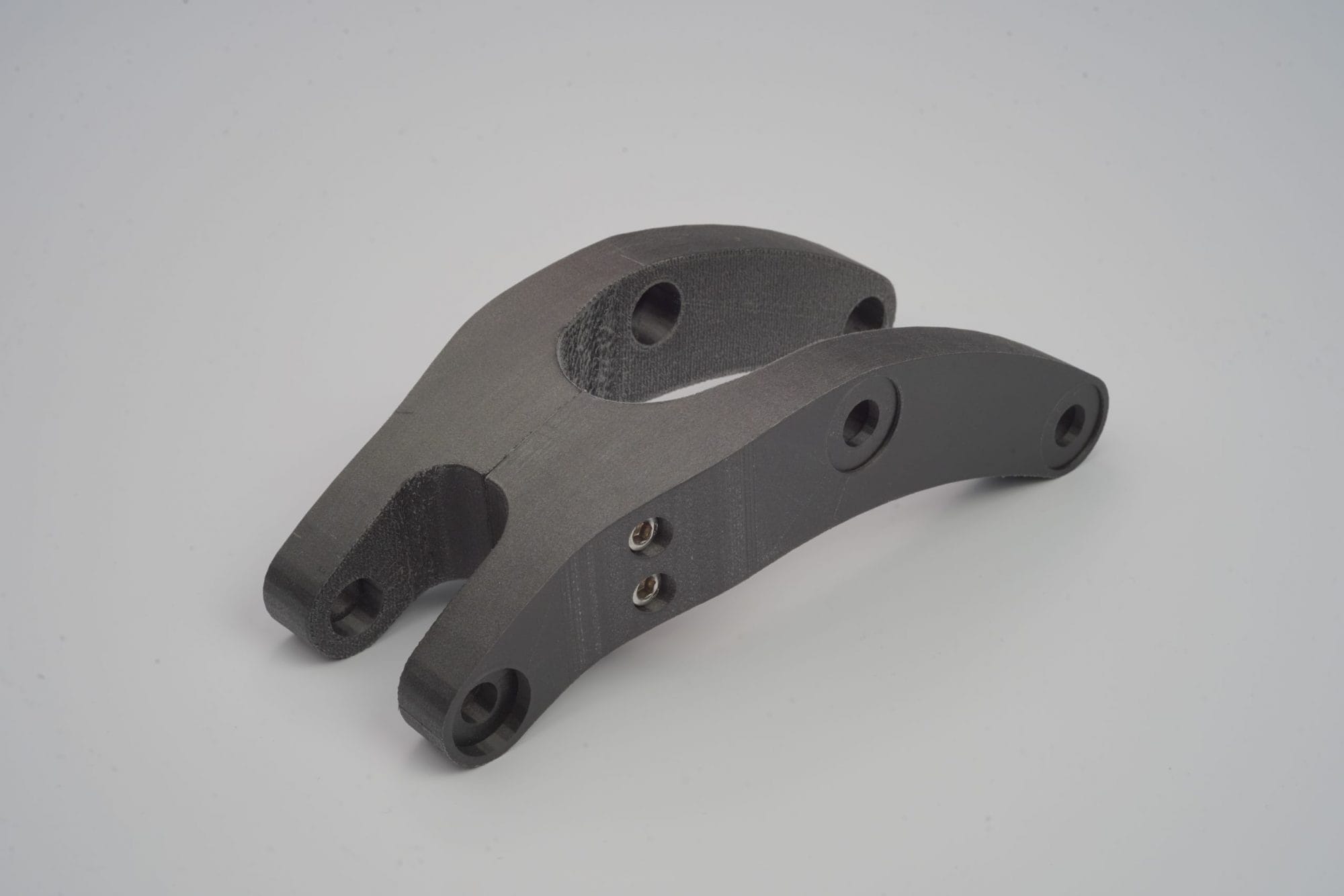 Rocker is an element of suspension that obtains flexural loads while riding a bike. It's often produced from metal by CNC technology (milling) that gives enough strength but is too expensive. Continuous fiber 3D printing is a good opportunity to get the part of the same strength but reduce cost and weight.
The composite rocker was printed on the Composer 3D printer from Smooth PA plastic reinforced with continuous fibers. The part withstands the same loads as metal one being 40% cheaper and 35% lighter at the same time.
On this kind of bikes, the components that could be also manufactured with anisoprinting are the front fork clamp and the pedal crank. Combining a 30% of weight reduction on each of the components it's possible to achieve at least a 1000g reduction, depending on the geometry of each part.
| Parameter | CNC metal | Anisoprinting |
| --- | --- | --- |
| Weight | 500g | 325g |
| Price | €380 | €250 |
One of the important advantages of anisoprinting is an opportunity to produce parts with the smart load-oriented reinforcement.

The rocker is reinforced in accordance with the expected loads using only the required amount of material while in milling you get lots of waste that also influences on manufacturing costs.
"One important aspect of using 3D printing in this business is to have the possibility to customize each frame on riders requirement.

It's quite important because to be cost-competitive even if the frame is hand made, manufacturers need to keep some area of the CF frame standard and then adapt the frame on linear sections. In this way, bike manufacturers would have more flexibility in their bikes."

— Filippo Pagnani, CEO of Prototipa Design, Italy