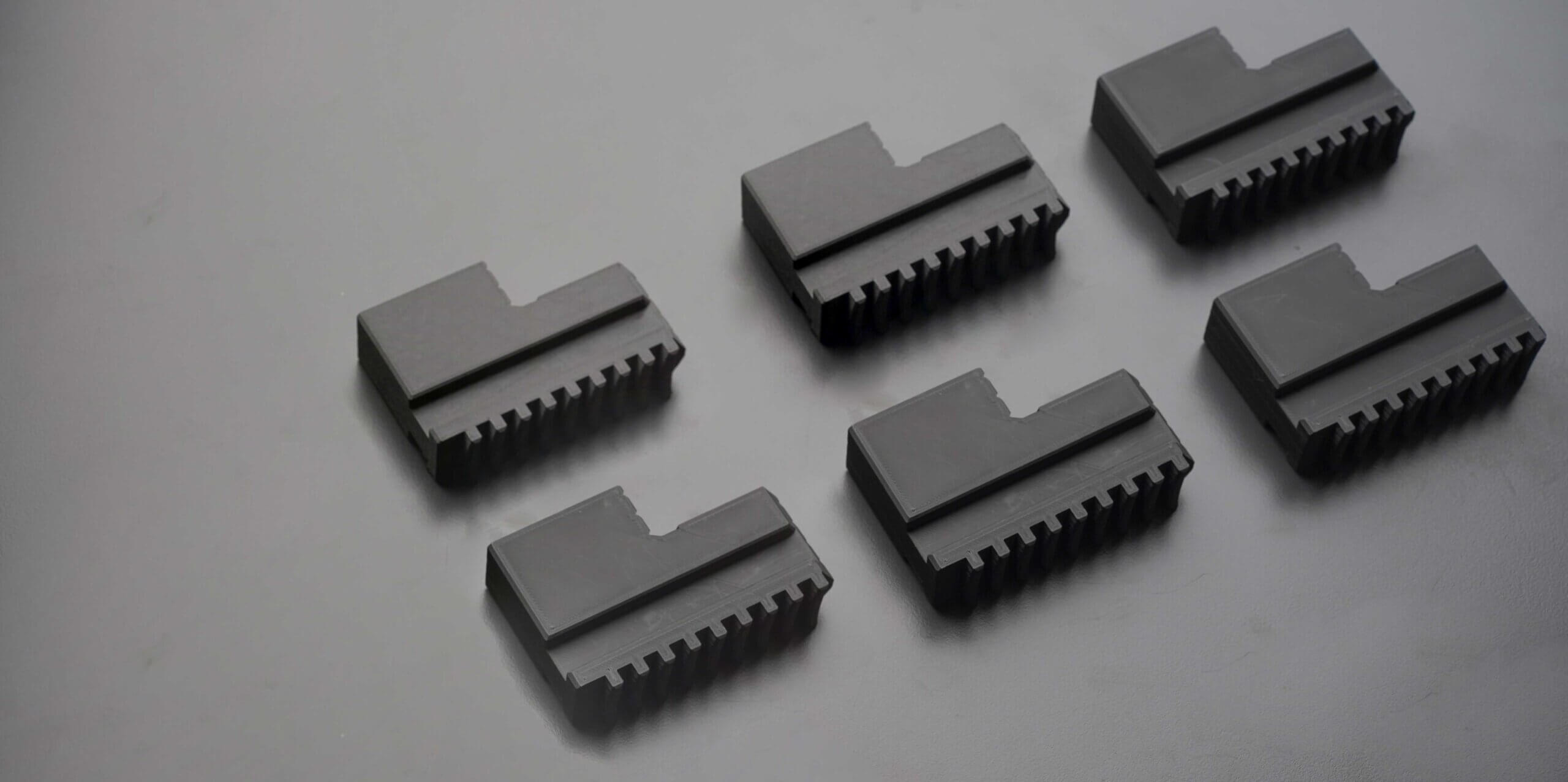 Operation on a lathe requires special attention to tooling. In cases when parts have complex shapes, thin walls, or are made of soft alloys standard equipment will be inconvenient: it can damage the surface and leave cracks on it.
Conventional tooling can crumple thin-walled parts because the clamping force is difficult to adjust. Parts such as asymmetrical profiles are very hard to clamp with standard jaws or cams: you either have to spoil and sharpen the cams or waste time and insert a row of liners, then center the part in the machine.
To solve these problems, WEBER LABS asked Anisoprint to print carbon cams.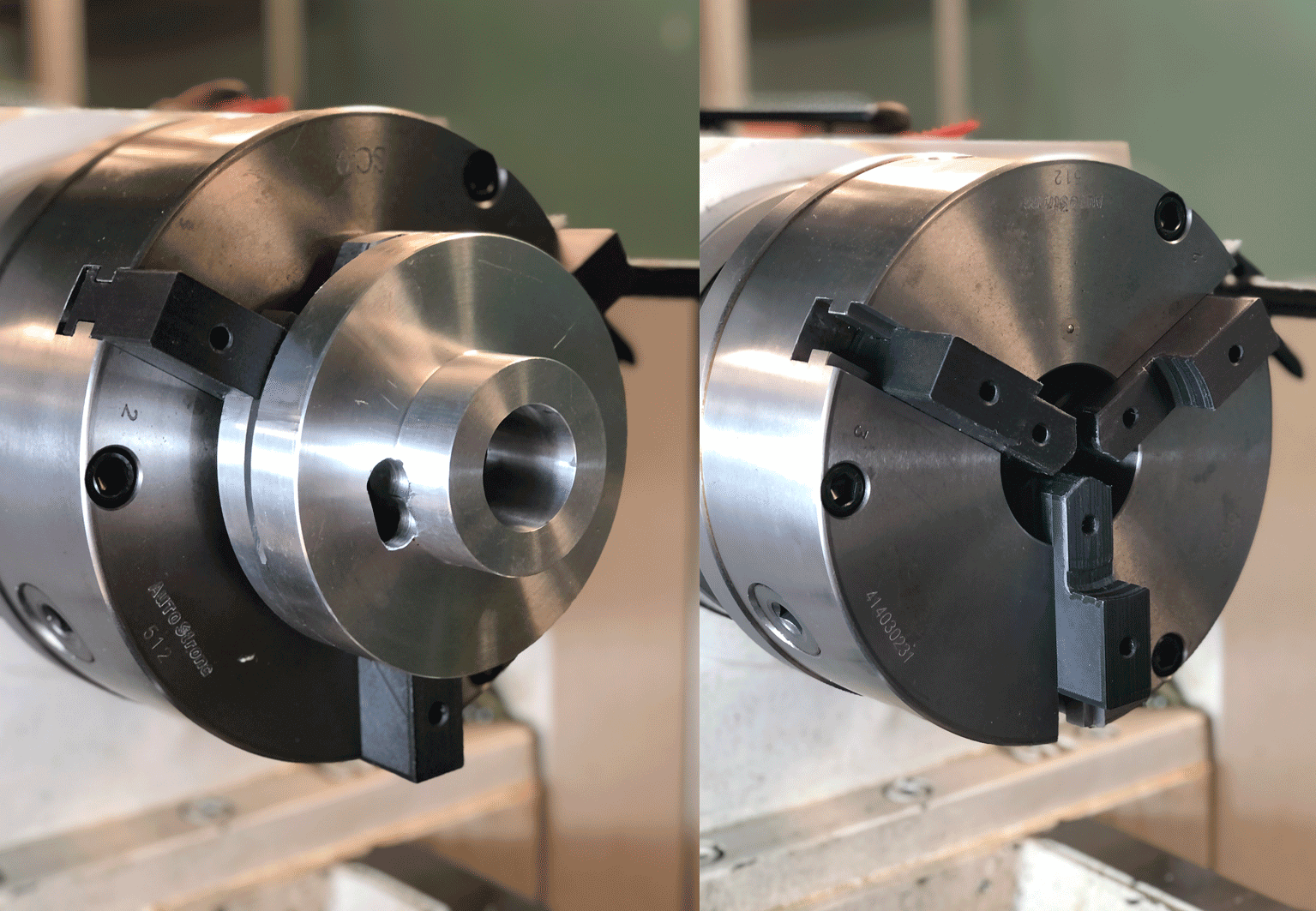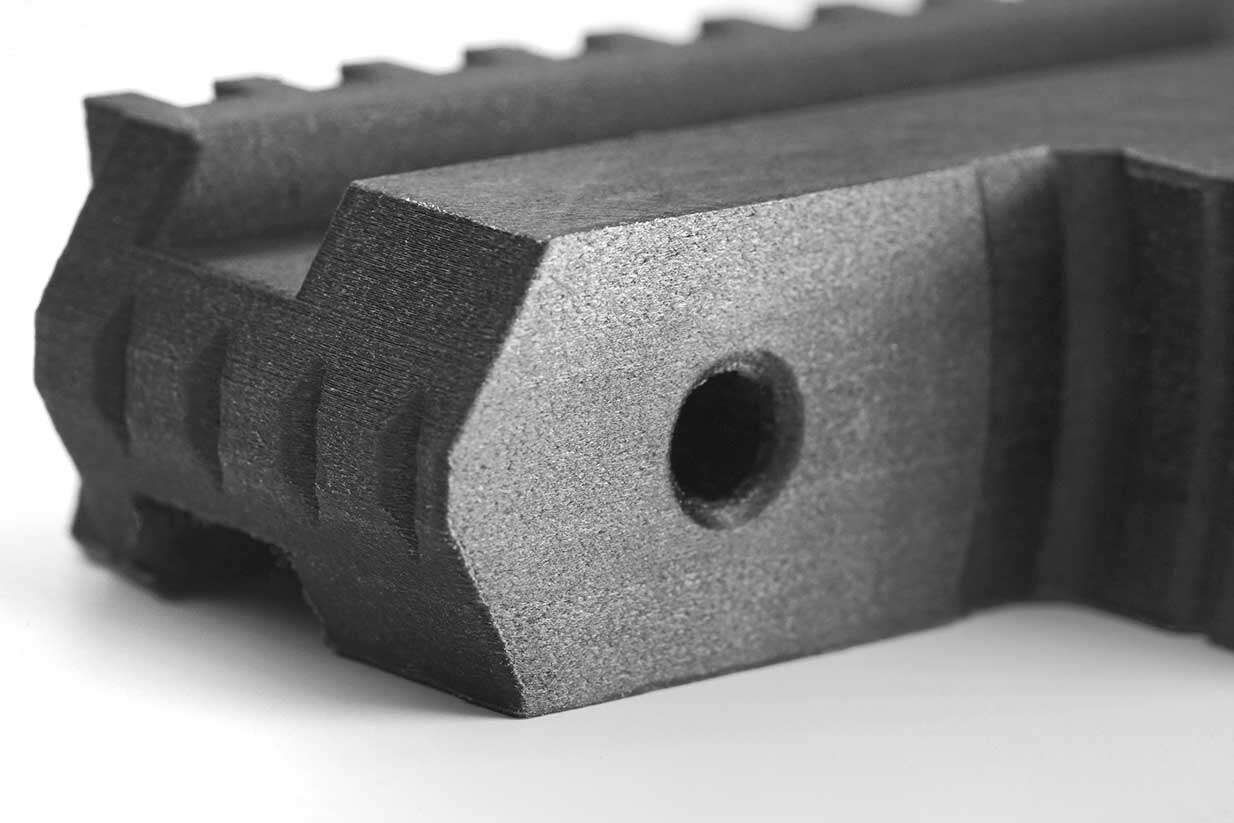 After the testing, WEBER LABS highlighted several advantages of anisoprinted tooling: 
Plastic jaws are more flexible than metal ones and when clamped they hold a workpiece more tightly. It helps to control the clamping force more precisely and process parts that require careful handling.
On old machines, the place where the cams fit into wears out, thus during operation, the tooling leaves noticeable traces on a part due to backlash. This requires several finishing passes.
Due to their plasticity, plastic jaws provide better contact, thereby minimizing the number of finishing passes and reducing vibration.
| PARAMETER | CNC METAL | ANISOPRINTING |
| --- | --- | --- |
| Weight | 600g | 251g |
| Price | €113 | €45 |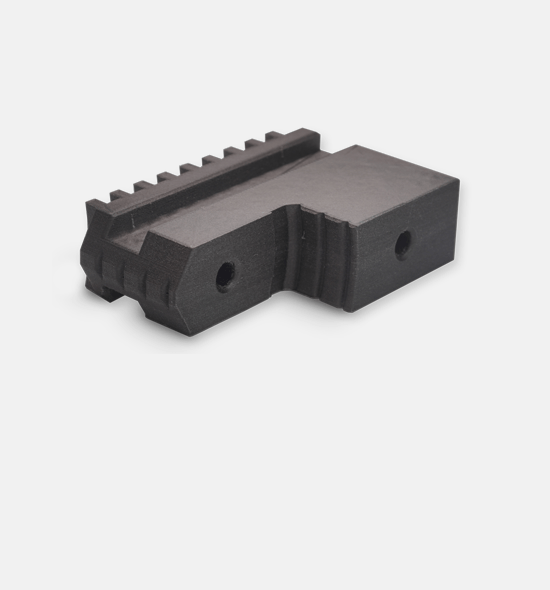 The composite jaws were printed on the Composer 3D printer from Smooth PA plastic reinforced with continuous fibers. Anisoprinted jaws are nearly three times as light as metal ones: 251g vs 600g.
The part withstands the same loads as the metal one being 40% cheaper and 35% lighter at the same time.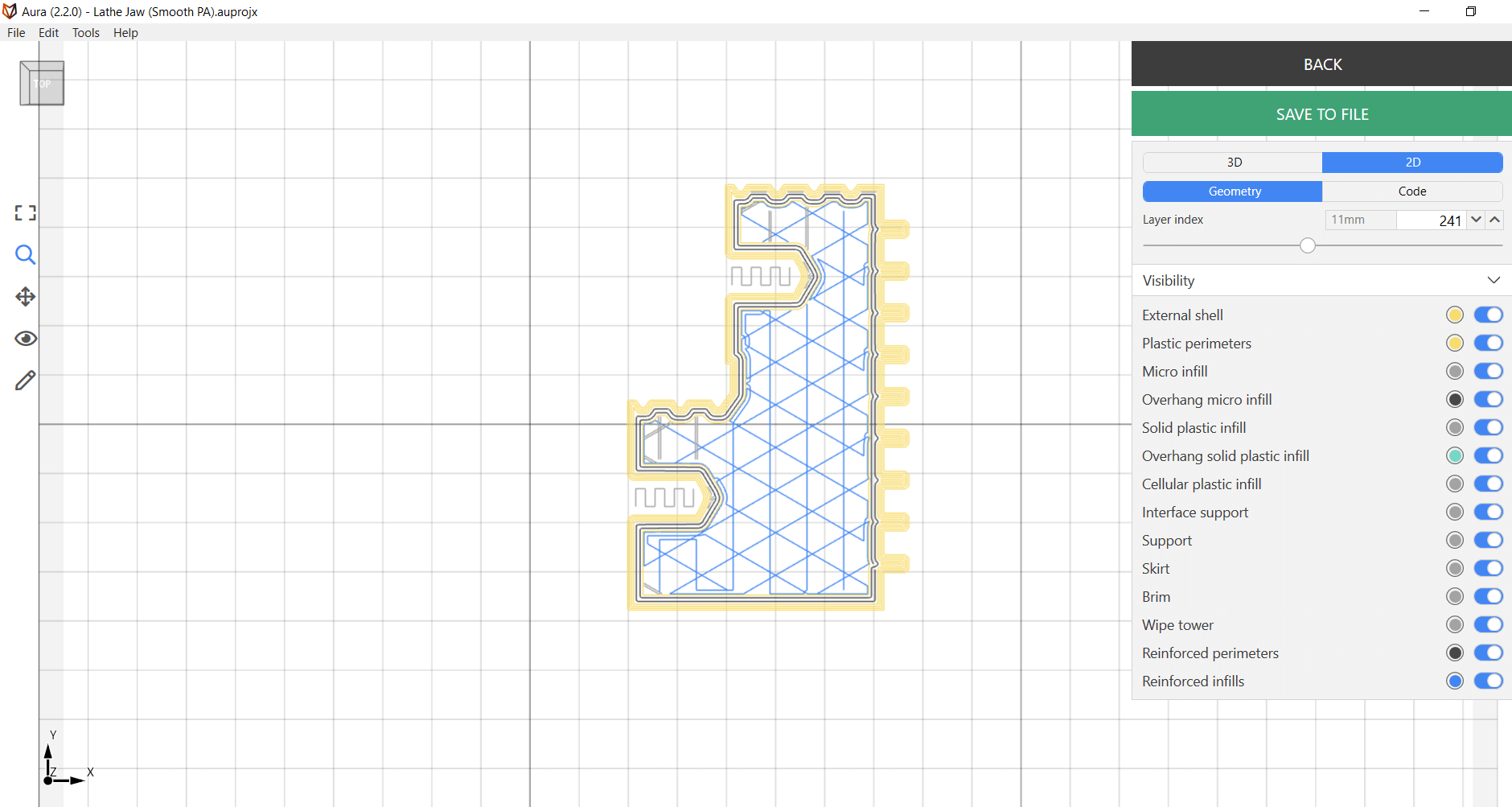 The production time for such cams is 29 hours. The outer plastic layer is 1.2mm thick, printed with SMOOTH PA, a carbon filled plastic with good wear resistance.